*This post may have affiliate links, which means I may receive commissions if you choose to purchase through links I provide (at no extra cost to you). Thank you for supporting the work I put into this site!
Nerf guns are one of those toys that seem to stick around throughout the years. With two boys in my house, I can hardly remember a year that at least one of them didn't get one for their birthday or Christmas. My only complaint about these plastic shooting machines is how to keep them and all their accessories organized? 
We recently renovated our spare bedroom into more of a game room for the kids. A couple weeks ago I showed you how I organized all of our board games in this post here. Since then I got a few requests to show you the rest of our game room. So I thought I would start with one of my boys' favorite parts…..The Nerf Guns! 
Before I had a system in place, this is basically how they looked….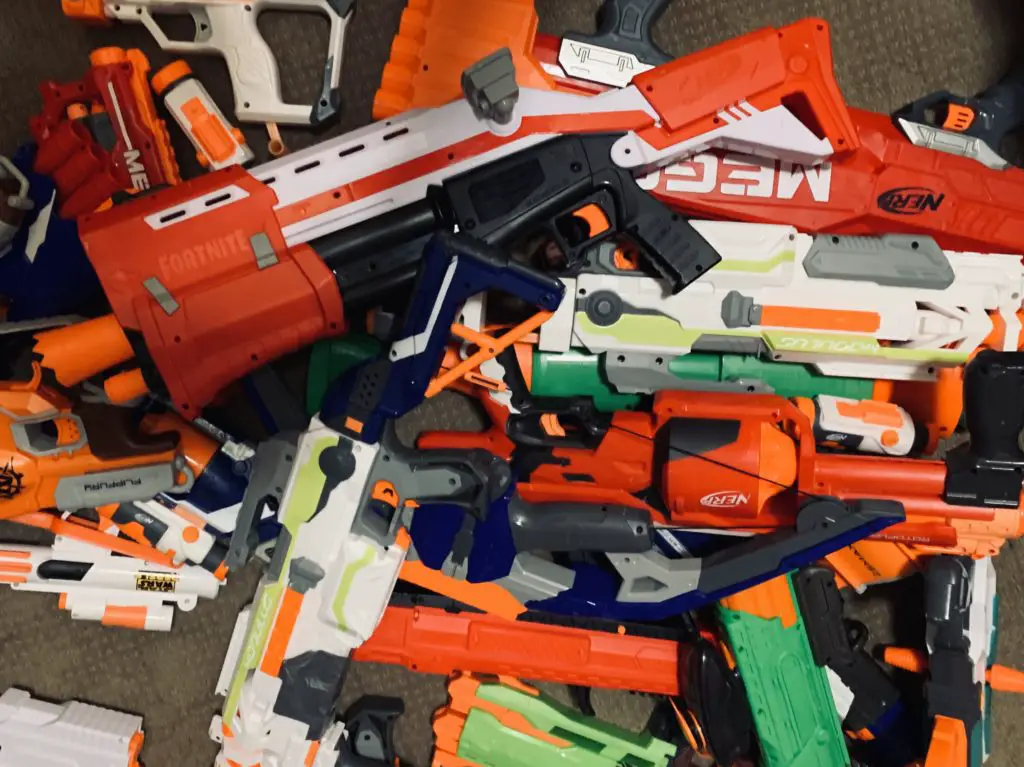 I would find them all over the place. Under their bed, in their bed, in the bathroom, in the living room, pretty much in every room of the house. This did not even include all the accessories!
Darts, clips, attachments, goggles, you name it were always randomly placed strewn through the house. No one could ever find exactly what they were looking for. It was frustrating!
I am happy to report that is no longer the case. All it took was less than $50 and one trip to the hardware. And…..
Here is our new set up….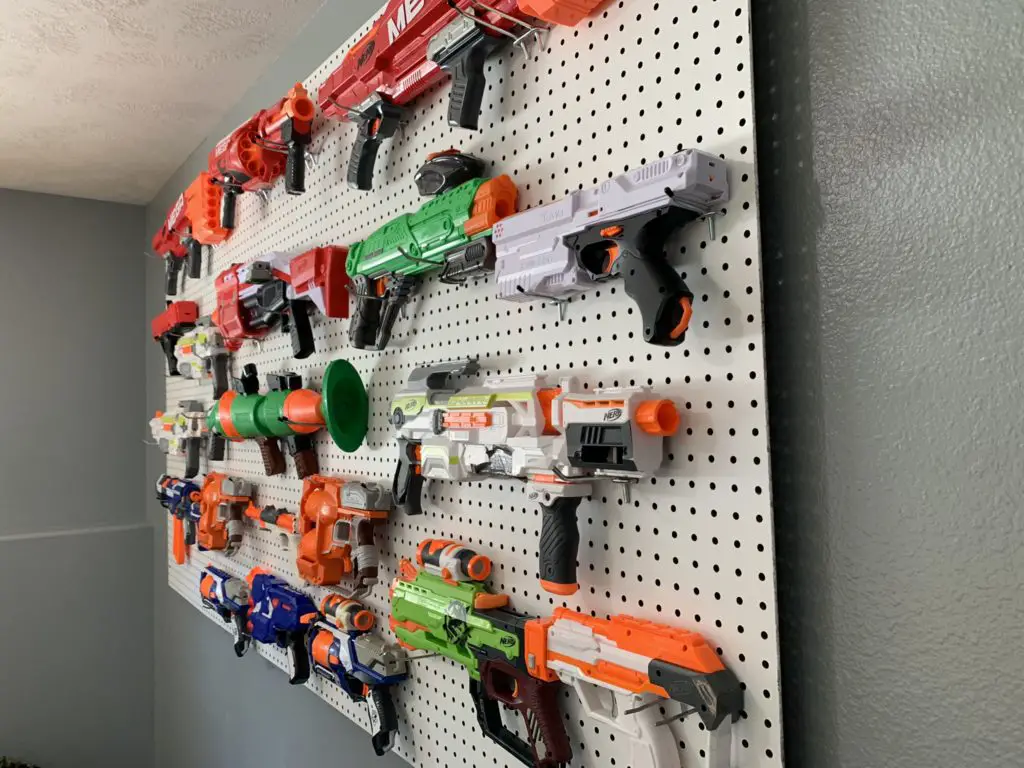 I LOVE it! The kids LOVE it! Even all their friends LOVE it! What little kid is not going to feel ready for an epic nerf battle with his guns so proudly on display?
Here is what we use to organize all of the accessories…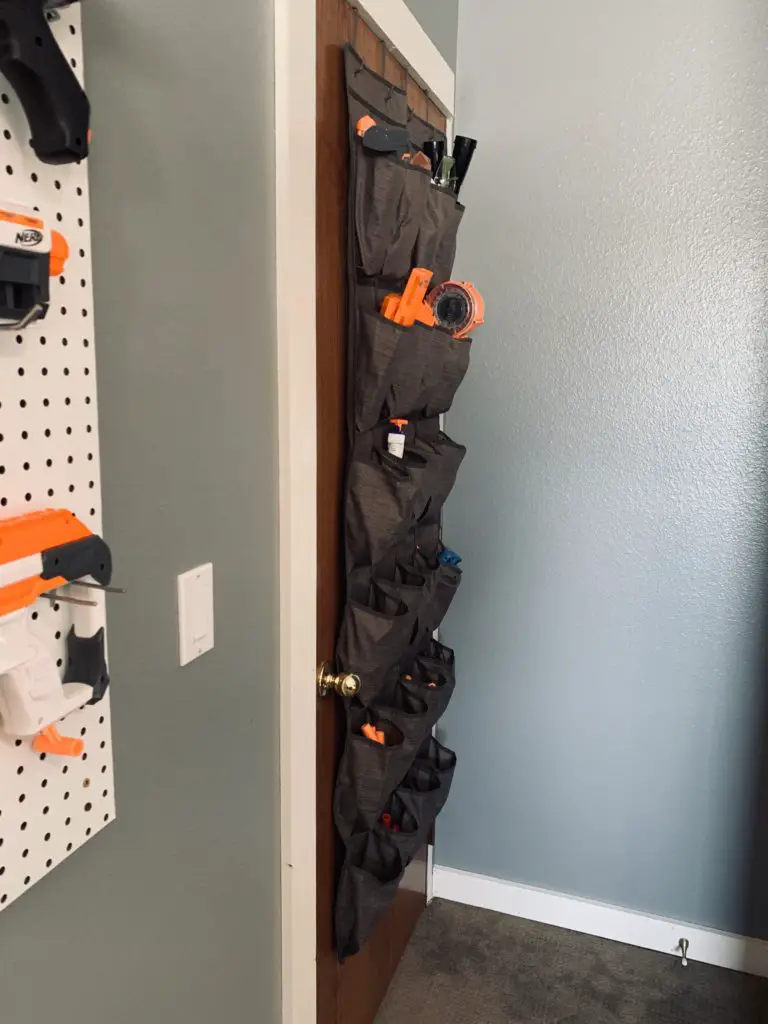 A shoe organizer works PERFECT for Nerf accessories! It is an easy to use system and all of the pockets allow my kids to get a good view of what they need without digging through a large pile.
Here is a close up of some of the pockets…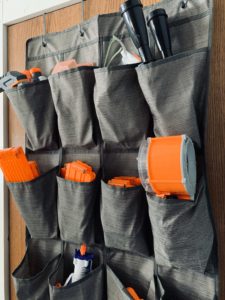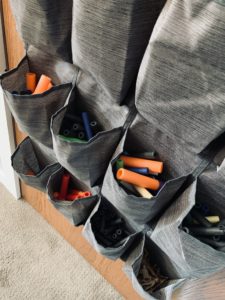 If I still have your attention, and this is something you know your life was missing….
Here are the supplies you will need…..
4×8 sheet of pegboard (or smaller depending on how many guns you have)
(2) 1×2 boards for anchoring you pegboard to the wall
Peg board hooks – These vary in size, you will need bigger hooks for bigger guns and vise versa)
Shoe Organizer – for all of your accessories
A Few Pointers…
Make sure to add your 1×2 boards to the back of your pegboard. Also note that they should probably be anchored to the studs in your wall. Doing this will give you space to be able to put the hooks in the board, but it will also ensure that your board doesn't fall off your wall.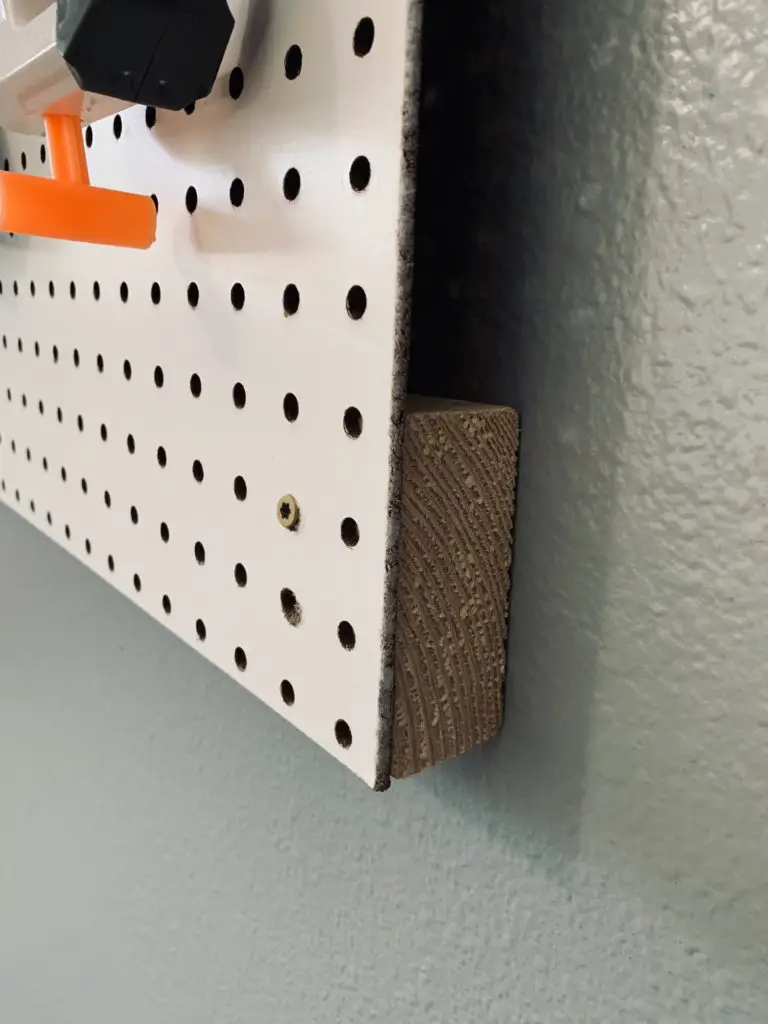 There is a large variety of hooks out there to choose from. Be sure to buy hooks that will be large enough to fit what you are trying to hang.
That is pretty much it! This was a super easy, super cheap project, that had amazing results! Here is one final view…..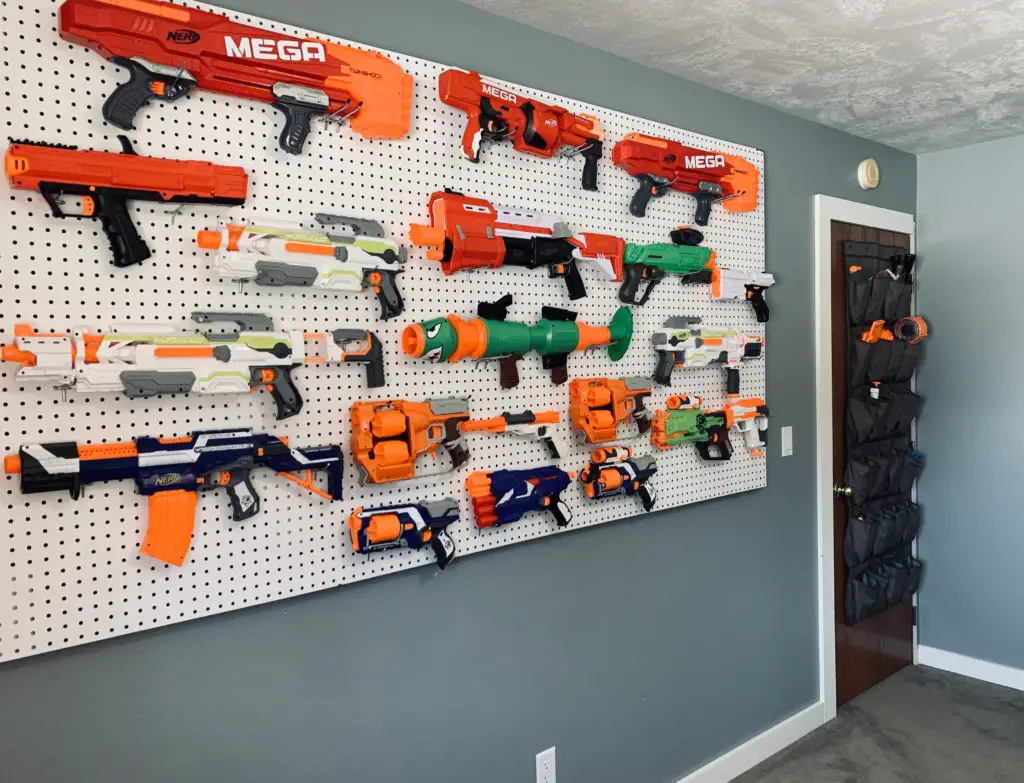 I hope this has inspired you to get your nerf guns organized once and for all! Your kids will LOVE it and so will you!