*This post may have affiliate links, which means I may receive commissions if you choose to purchase through links I provide (at no extra cost to you). Thank you for supporting the work I put into this site!
If you know me even a little, you probably know that I love anything farmhouse! If money were not an object, I would just hire someone like Joanna Gaines, take a week vacation with my family, and come home to a brand new house! Wow, doesn't that sound amazing?
Ok, back to reality, where money doesn't grow on trees and the chance of Joanna Gaines stopping by are slim to none.
I guess I just have to settle for the next best thing and learn to channel my inner Joanna Gaines! DIY anyone?
Our most recent project was in our kitchen. More specifically the trim. I have always loved the look of farmhouse trim. Unfortunately, it has never really fit in the budget to buy expensive trim brand new.  So we decided to do the next best thing.
We ended up doing our entire kitchen for right around $150.00. If we would have bought new, it would have been triple that price!
First I will show you the before and afters, then I will show you how we did it.
Here is the before
Here is the after….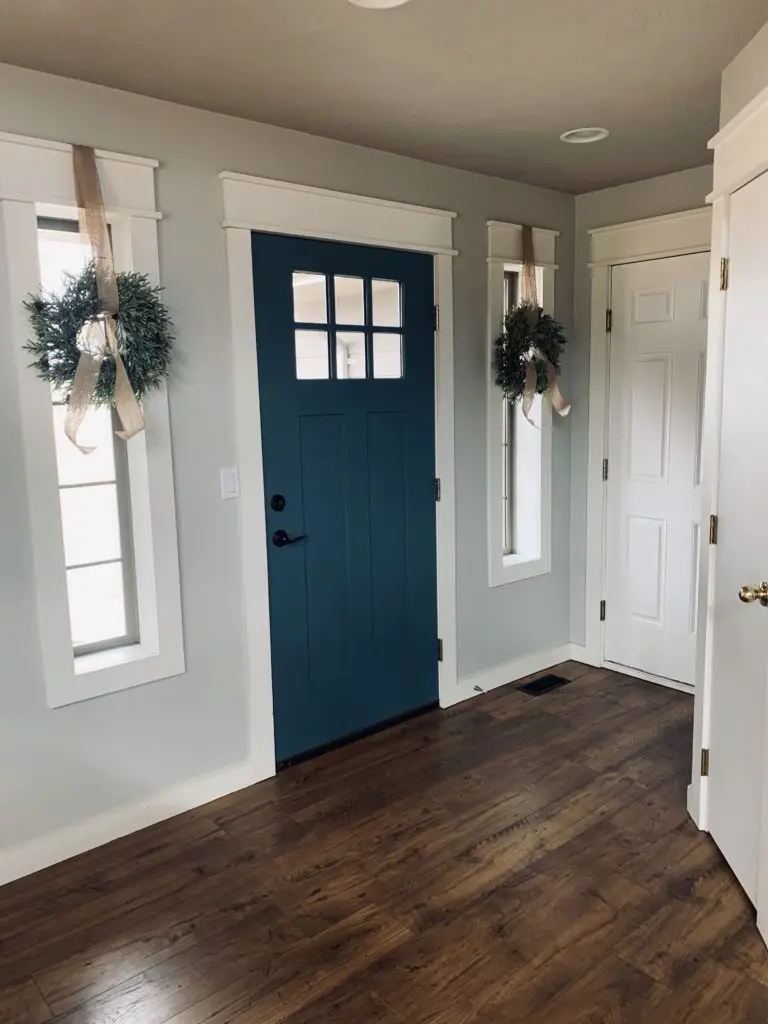 Here is the before …..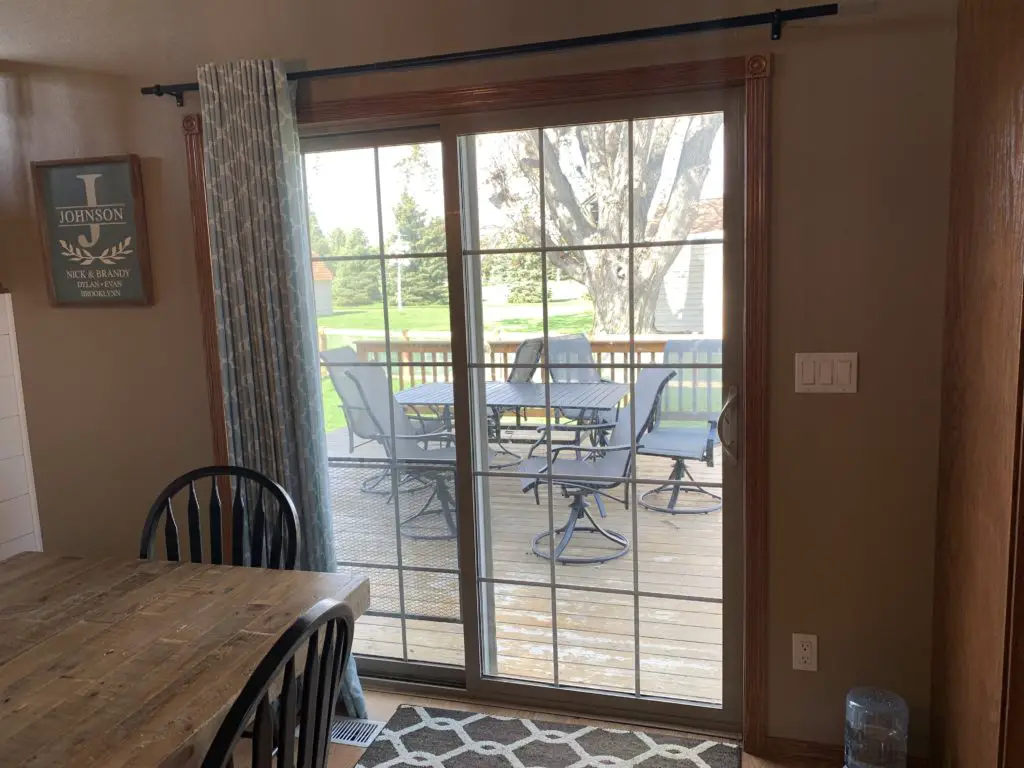 Here is the after…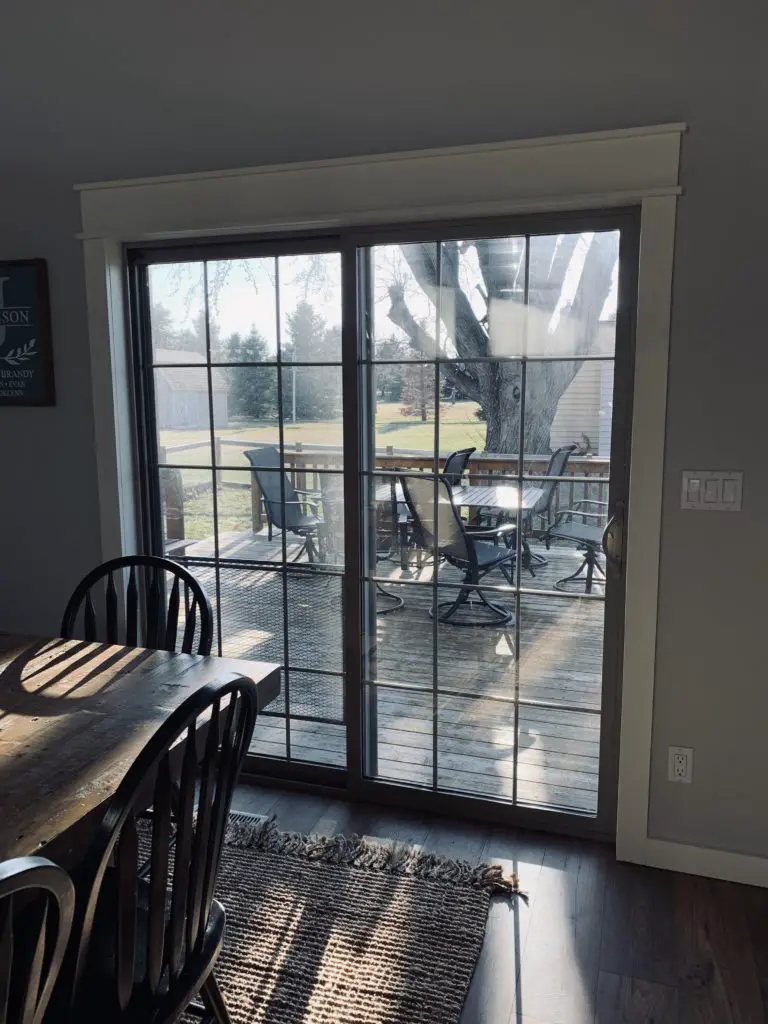 I absolutely LOVE how much brighter and bigger it made my entire kitchen! Who would have thought something as simple as trim would make such a big difference?
So here is how we did it!
Here's what you will need:
1×6 x 4 foot Pine Boards
1×4 x 8 foot Pine Boards
1×2 x 8 foot Pine Boards
Tools you'll need:
Miter Saw
Tape Measure
Hammer
Nail Gun
Wood Glue
Level
Caulk (optional)
Screwdriver or Pry Bar
Paint
Nails
Instructions:
Step #1 – Remove all your old and ugly trim.
Step # 2 – Next you need to measure your window from the bottom corner to the top corner on both sides.  This is the length you will cut two 1×4's.
Step #3 – Measure the top left corner to the top right corner of your window. Add 7 inches to your measurement.  This is the length you will cut your 1×6.  Now add 1 more inch, this is the length you will cut 2 pieces of your 1×2's.
Step #4- Measure the bottom from left corner to right corner, and cut a 1×4 for the bottom half of the window.
Here is a close up of how it will look…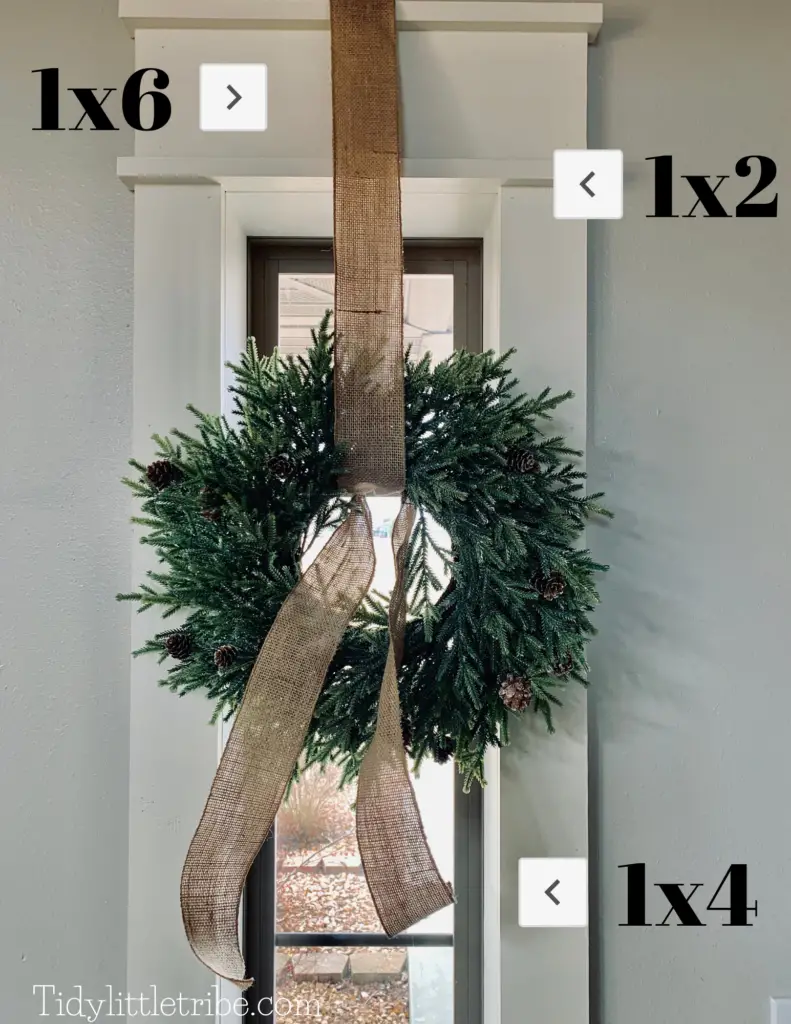 Step#5 -Now that all your cuts are done, you need to clean your boards well, make sure all the dust is off.  Cheese cloth, or a damp microfiber towel should do the trick.
Step#6 – Paint all your boards! This step is also up to preference, but I chose to paint them before we hung them because I thought it would be quicker and easier than after they were hung.
Step # 7– After everything has been painted and dried. We found it was easier to assemble the 1×2's and the 1×6's for the top half of the window before you nail it to the wall, but you can really do it either way.
Step # 8 – Once you have assembled the top half, you can start with the 1×4 side pieces. Line them up so the ends meet the top and bottom corner and nail in place.
Step #9 – Now take your assembled top and rest it on the two sides you just nailed in.  There should be a 1/2″ overhang on each side.  You also may want to check to make sure it is level. After you have everything lined up, nail it in place.
Step#10 – Nail in your last 1×4 to the bottom half of the window.
Step#11 – Use caulk to cover any gaps or nail holes.
That's it! What I love about this method of doing trim is that not only does it look good, but it does not require a lot of complicated cuts like a lot of other methods. So if you are wanting new trim that is easy to do and half the price, this truly is the way to go!
If you enjoyed this post, you also might enjoy…..