*This post may have affiliate links, which means I may receive commissions if you choose to purchase through links I provide (at no extra cost to you). Thank you for supporting the work I put into this site!
If you have been following me recently you might remember that I recently did some major closet purging. Here is the link to that post in case you missed it.  You also might remember that I mentioned that we have two side by side closets in our master bedroom. I was recently inspired by Marie Kondo's book to get rid of anything in my closet that I did not love.  It was a very eye opening experience and actually allowed me to combine what used to be 2 closets full of clothes into one!  How great is that?
I am so excited to share with you what I did with an entirely extra closet! Drumroll please…. I turned it into what I like to call a "cloffice", a closet turned into a small and cozy office space.
For a long time, I have wanted a space that I could retreat to that was quiet and all my own. Some place where I could do my bills, make phone calls, check my email, and maybe even write a blog post or two!  As a homeschool mom of 3, sometimes quiet is hard to come by.  I felt like my room was my best chance at achieving that.
Here is what my closet looked like BEFORE…..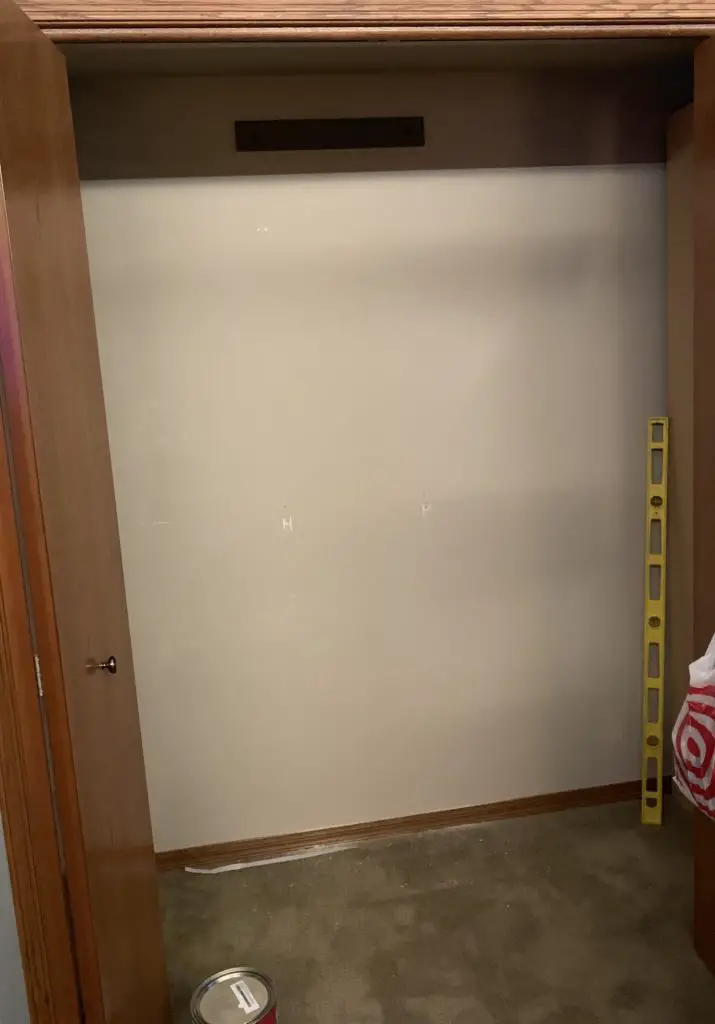 And here is the AFTER….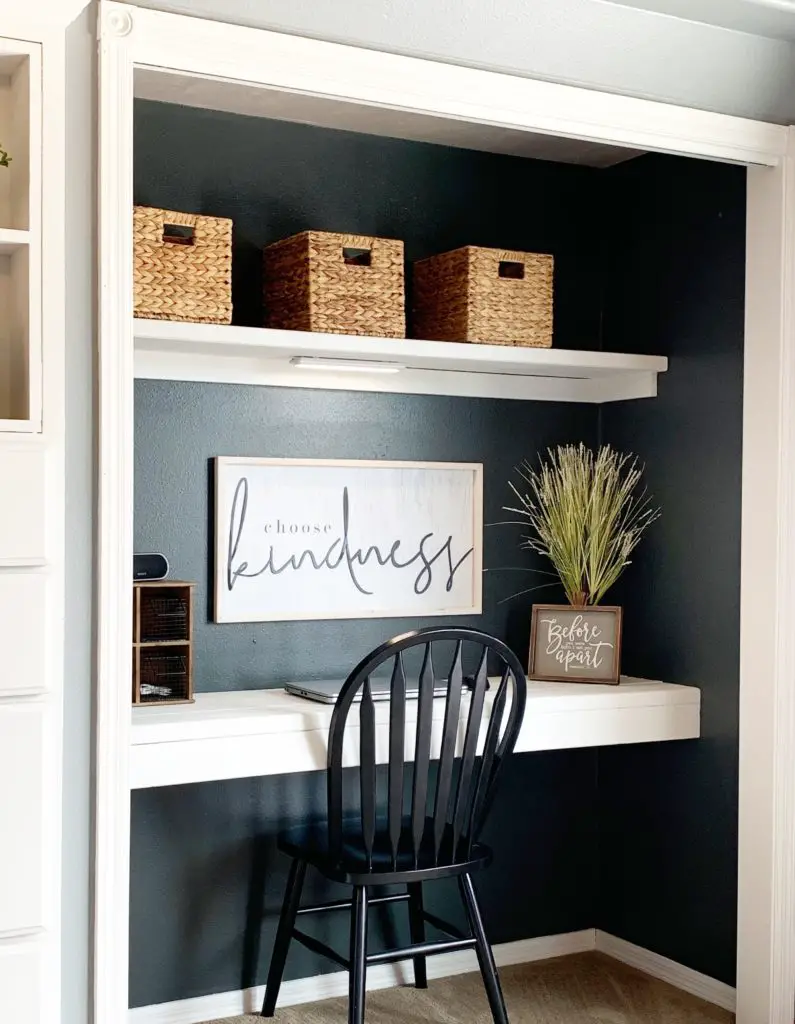 With some leftover scraps of wood from a previous project. My husband was able to build a floating desk and shelf.  They were both relatively easy,  but if you wanted you could always just buy one or stick one you already have in there too!
Next, I painted the closet, the desk, the shelf, and the surrounding trim.
After that I just added a few decor items and baskets to hold all my stuff. That was it!
I wanted a space that was cozy, calming, inspiring, and kid FREE! It turned out to be just that!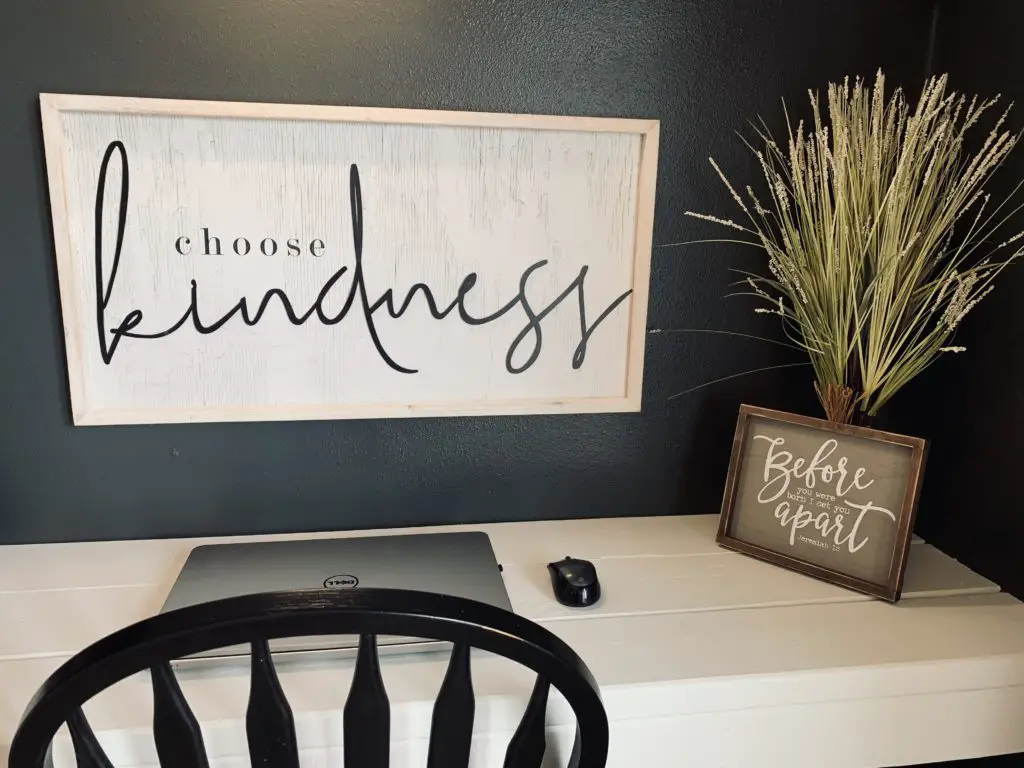 However….
I also wanted a space where we could charge all of our electronics at the end of the day. I also wanted to keep all of the chargers, headphones, and other random electronics all in one spot.
I found these handy dandy organizers at Hobby Lobby. They work PERFECT to keep everything separated and organized….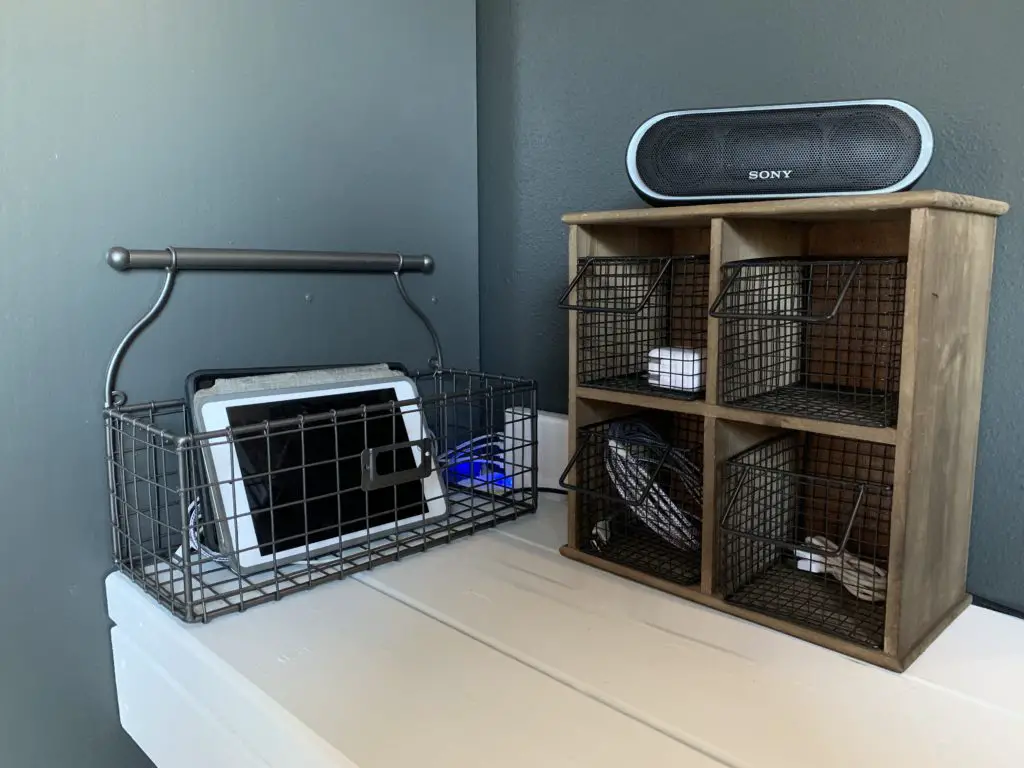 I don't how many times we have lost charging cables and cords because they are randomly strewn throughout the house. This will hopefully help to prevent some of that.
My kids are not allowed to keep any of their electronics in their room over night.  After dinner we usually collect them all and put them up for the night.  I love that they are all in one spot. I also love that I know my kids are not tempted to stay up all night staring at a screen when they should be sleeping!
I also decided not to put my closet doors back on. I loved how it looked and tied in with the rest of our room. It also made the room feel a lot more open. Now it just looks like a built in nook!
I am absolutely in LOVE with my new space and it was SO worth all the work! I hope this has inspired you to create your own cozy cloffice, it is amazing what you can do with such a little space!
If you found this post helpful in anyway please pin it, share it, and do all the things you do to spread it around!
Happy Organizing Friends!