*This post may have affiliate links, which means I may receive commissions if you choose to purchase through links I provide (at no extra cost to you). Thank you for supporting the work I put into this site!
If you follow me you might have seen a post I did a few months ago about A fun way to display your Christmas cards. If you missed it, you can check it out here.  Today though I wanted to talk about what I do with my Christmas cards once they are no longer on display….
Let me start by saying I LOVE Christmas cards! I love giving them, I love receiving them, but most of all I love the thought that goes into making them. If you have ever taken the time to make them and send them out to your friends and family then you probably know that they are a decent amount of work.
Which is why the thought of throwing them away after Christmas just doesn't make sense to me! Nooooo don't do it…..So….. here is what I do!
After I take them down, I basically hole punch them and make them into a tiny book that goes by year! Here is the finished product….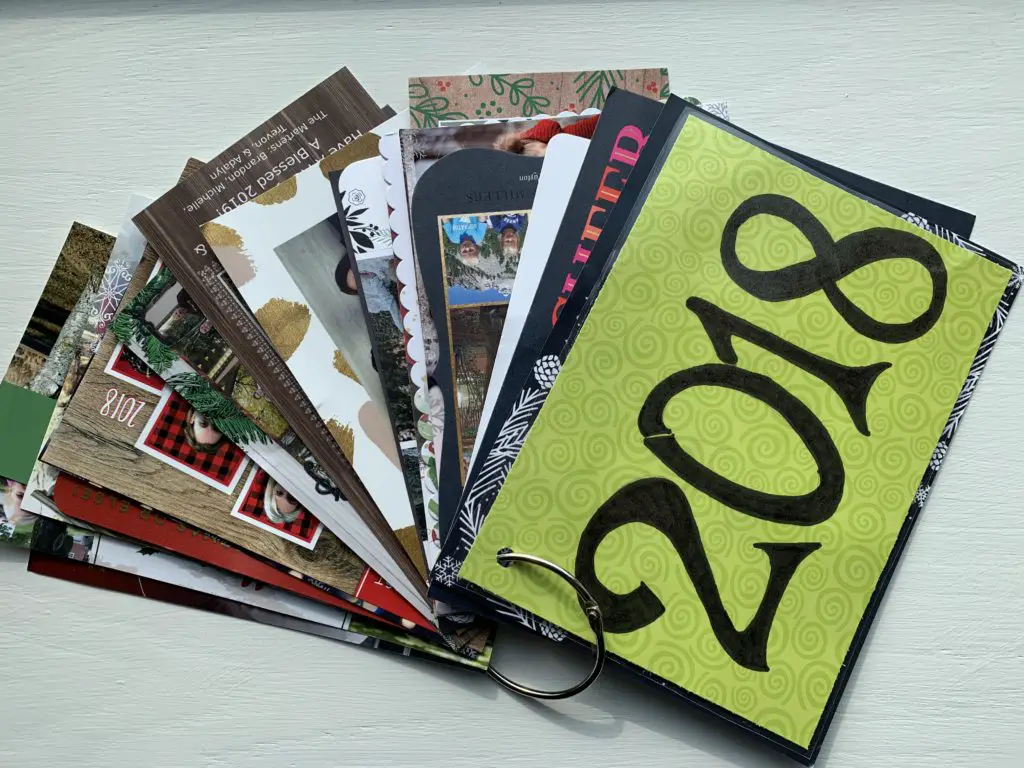 It is super simple and I love having them all together! It is so cool to be able to flip through them and see how much families and kids have changed throughout the years. Crazy how time flies!
Here is the steps I took to get it done.
Step#1
Find a piece of either decorative or plain paper that you can use for your cover. I just used a piece of scrapbook paper I had laying around. Any paper will do though.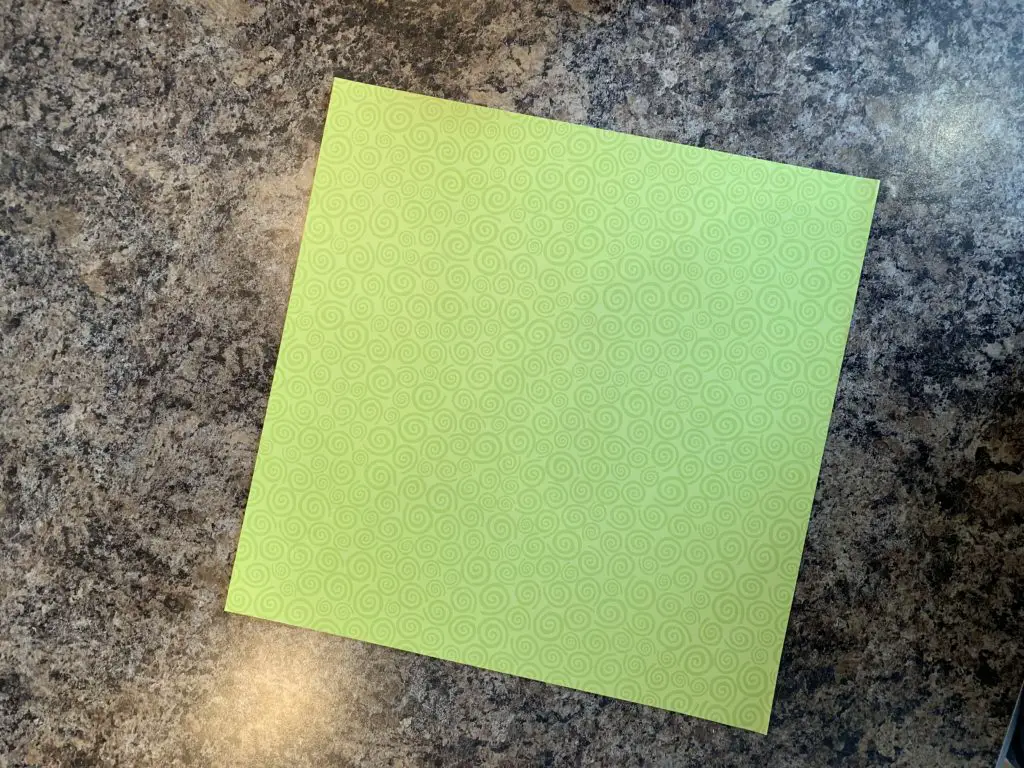 Step#2
Locate your biggest Christmas card in the pile. Trace and cut your cover to be about that size.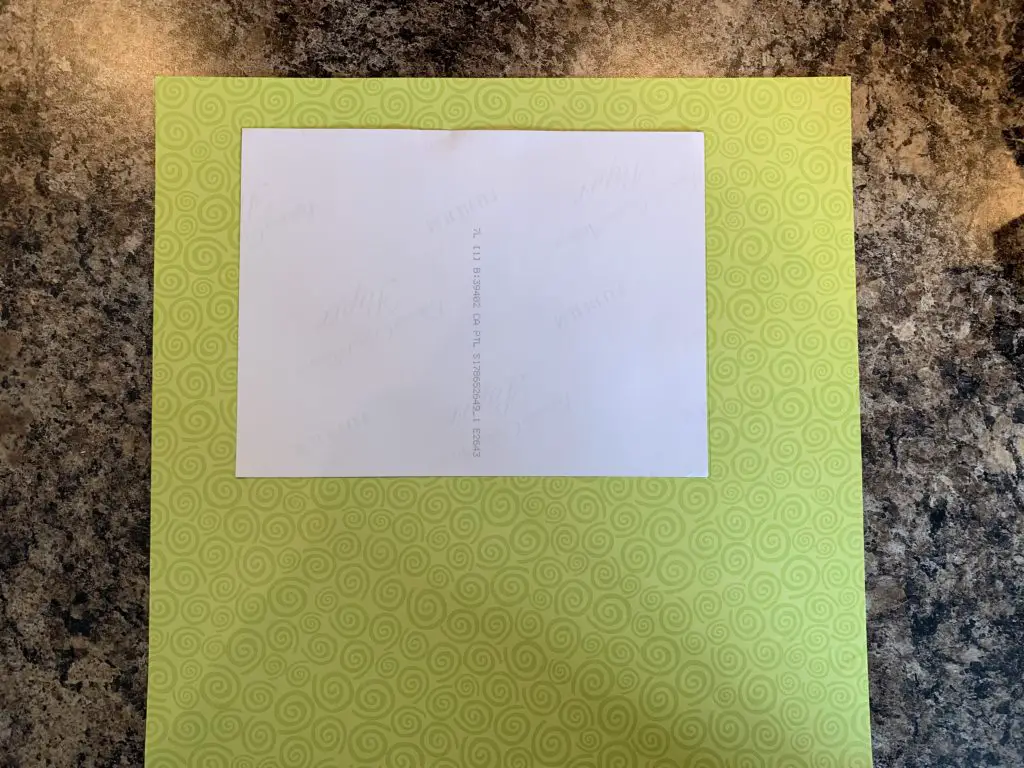 Step#3
Make your front cover. You can be as simple or as detailed as you want here. I just used a sharpie colored the year on the front.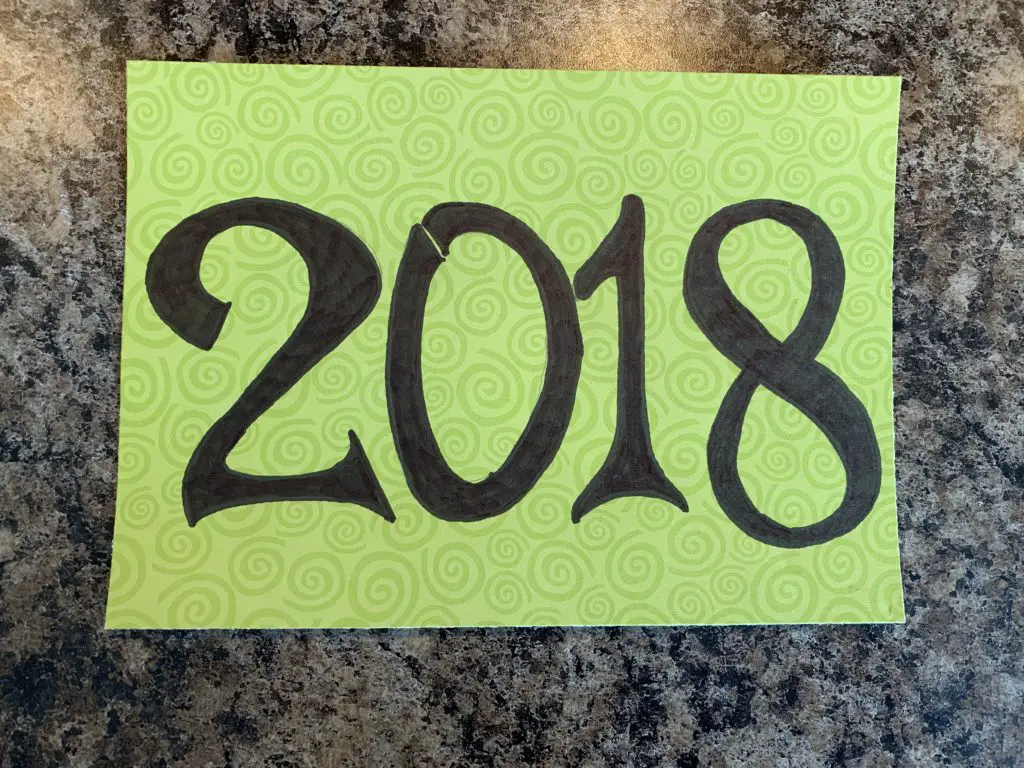 Step#4
This step is optional but I used these self laminating sheets to laminate the cover. This is not a needed step but I like the way it looked and felt.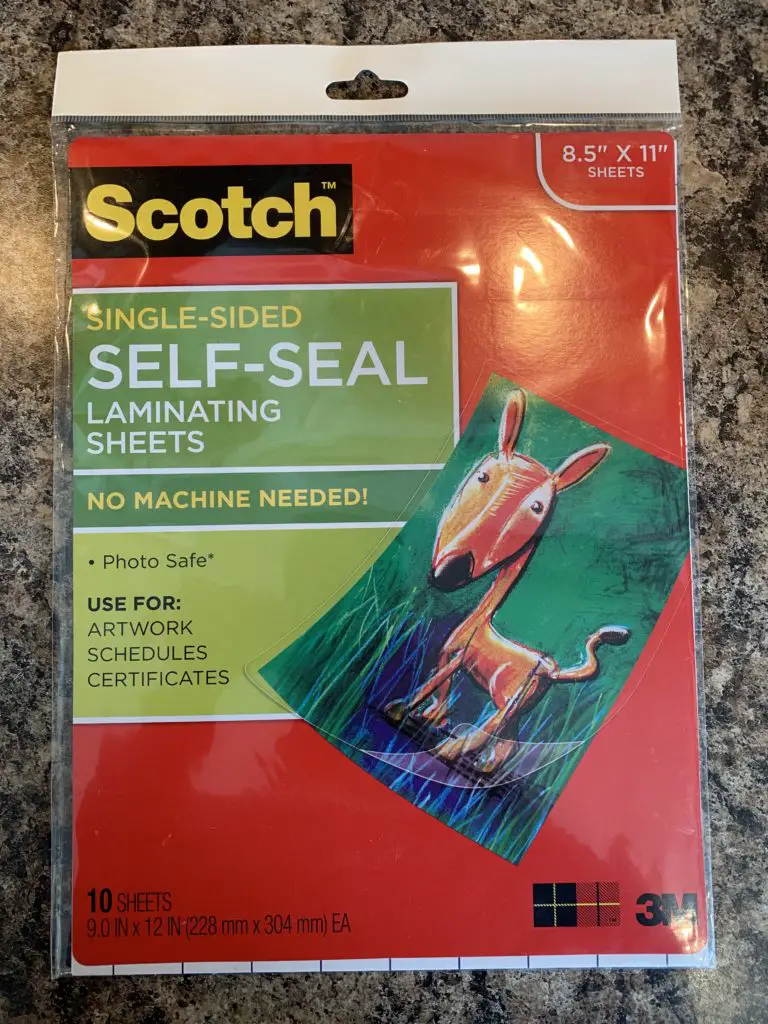 Step#5
The last and final step. You need to use a hole punch, and these book rings.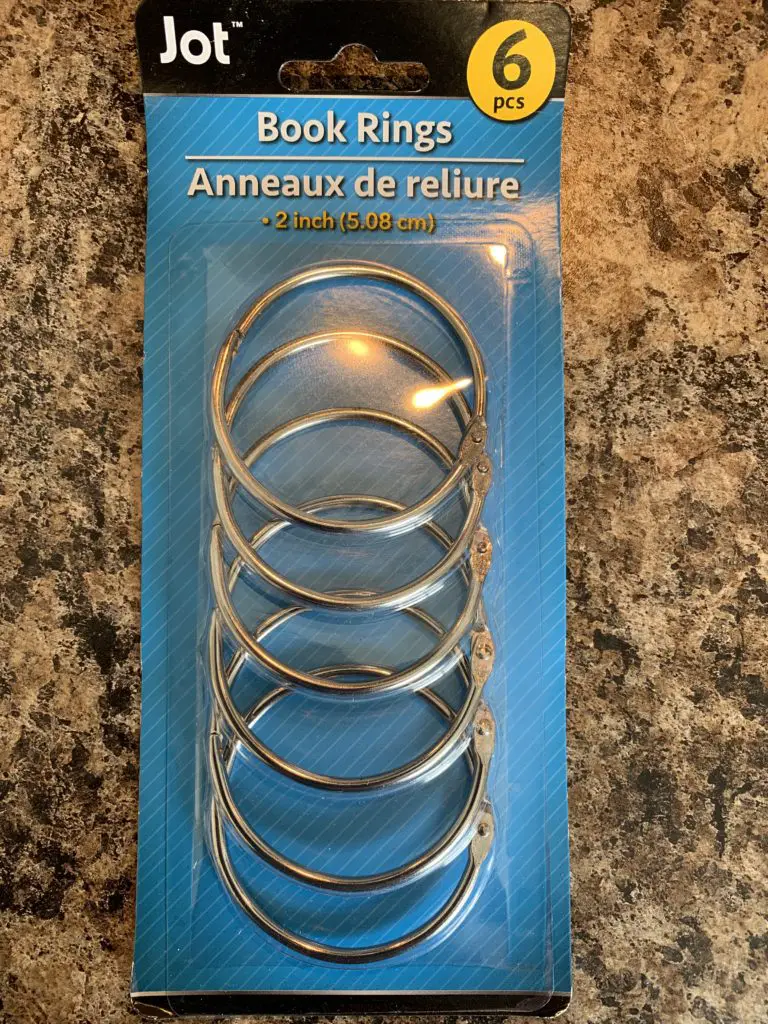 Punch a hole in each corner of your card, attach them all to the ring, and VOILA! You now have all of the memories from your family and friends in one tiny little book. You can take these books out at Christmas time and display them in your house as a reminder of all of the years that have passed and all the memories that have been made!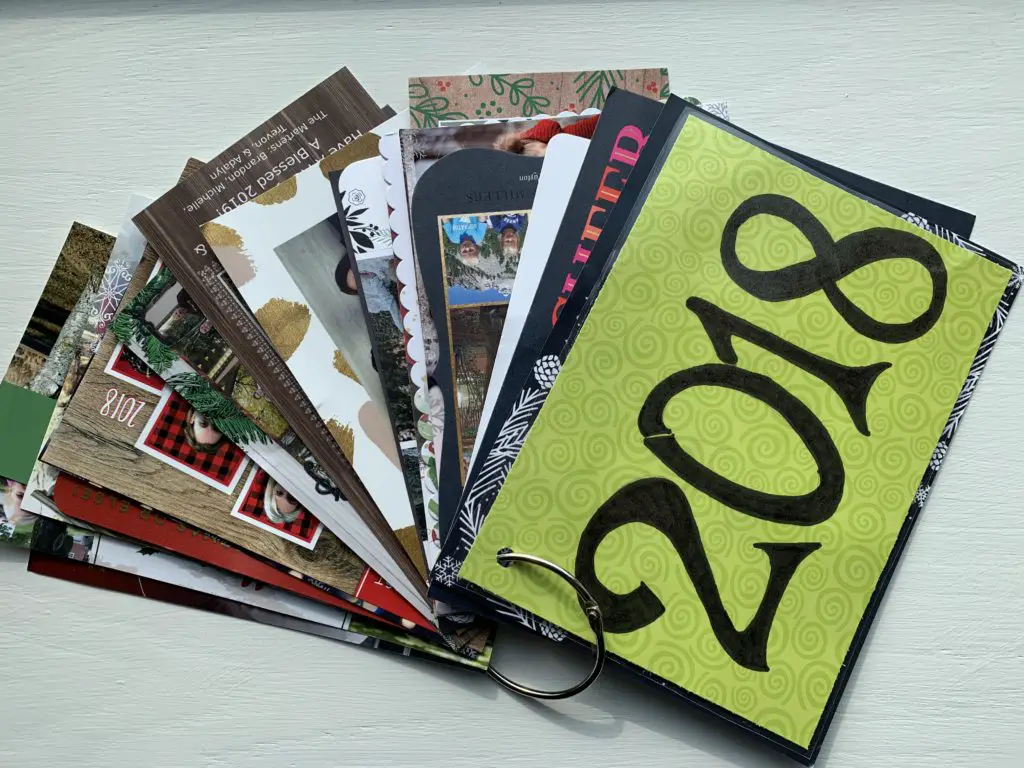 I hope this inspires you to hold on to your cards and  not throw them away or stuff them in a box to never to be seen again.
Thanks for stopping!