*This post may have affiliate links, which means I may receive commissions if you choose to purchase through links I provide (at no extra cost to you). Thank you for supporting the work I put into this site!
For today's Tidy Little Tip I wanted to do sort of a spin off of Tip#1.  If you did not get a chance to read it, you can do so here.  But if you did, you might remember that I talked about cleaning overwhelm and how to get started when your mess just seems too overwhelming…..
In my early days of becoming a wife and a mom, I often would find myself spending hours cleaning up after my family and feeling like I got absolutely NOWHERE!  Here is how the scene would play out…. I would start somewhere like the living room, work on that for a few minutes, only to discover a handful of items that needed to go to my son's bedroom, I then would bring those items to the bedroom, while in there I would find that I needed to bring a load to the laundry room, while in the laundry room I would discover that none of the clothes had been sorted and the floor was filthy!  I think you get the point!  I would spend my day turning my wheels, rushing from one room to another, only to sit down at the end of the day, look around, and not see any real significant progress!  There were small things done in each room, but not one room was "really" clean!  It was incredibly frustrating and I knew there had to be another way?
It took some trial and error, but here is what I do now….
I pick a room to clean, I bring a small laundry basket with me and any cleaning supplies I may need, I then park them right outside the door.  I stay in that room until I am done, and if I find anything in that room that does not belong, I put it in the laundry basket outside the door, but I DO NOT leave that room!  This is key!  When you leave the room that is where all the madness begins, you will wander aimlessly around your house, doing lots of small little things, but never making any real significant progress!  Don't do that!  It is not productive and your time is way more valuable than that!
Once you have completely finished whatever room you are in, and there is nothing left to do, you can now pick up your laundry basket and move on to the next room.  When you get to that room you can now grab everything from the last room that belongs in this room, and you only had to make one trip! Score!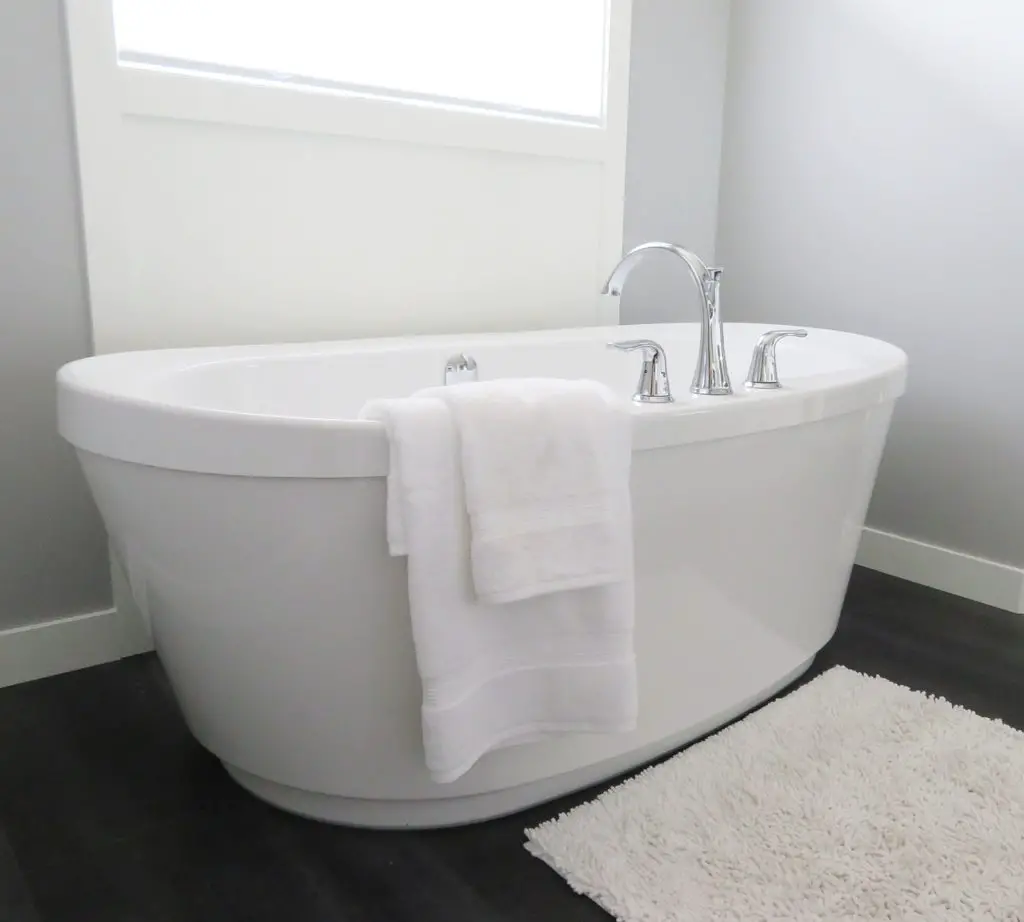 This has made an incredible difference for me!  Not only in how much I got done, but also how I felt after I was done!  Even if you only get one room done and that is it, at least you have the satisfaction of one perfectly cleaned room! Enjoy that, and worry about the rest tomorrow!
If you experience cleaning overwhelm like I once did, I hope this inspires you to tackle the job one room at a time, and if you found this helpful or you want to receive more of these tips regularly… please like, share, and subscribe!
Thanks for stopping!