*This post may have affiliate links, which means I may receive commissions if you choose to purchase through links I provide (at no extra cost to you). Thank you for supporting the work I put into this site!
If you have been a parent for any length of time, more than likely you have a toy or two laying around. But if you are like most parents now days it can often feel like your house has been overtaken by toys. They seem to be everywhere, in every room, in every walkway…. Ahhh someone send help, we are surrounded.
Don't worry, I am here to give you hope. Yes it is possible to live in a house with kids and with toys and not feel completely bombarded. Not only that, but there is also a way to make them fit easily and stylishly into your home decor!
I am about to not only give you tips on how to declutter your kids toys, but also show you my top 9 favorite bins and containers I use to keep them neat and organized.
If you haven't already, you need to start by getting them under control and decluttered. Here is step#1 in that process…..
PURGE/ THROW AWAY/ DONATE
I would advise you start by tossing or donating anything that your kids no longer play with, is broken, or no longer works.  If you are like me, you may want to keep things that encourage more open ended play. I am also not a fan of huge toys that take up a ton of floor space or anything that is super noisy or takes a ton of batteries! Having this in the back of my mind helps me to eliminate certain items. (Of course you need to make sure you have some kid approval on this one as well! If you just start tossing things, you may have a different sort of chaos on your hands.)
DIVIDE ALL TOYS BY TYPE OR CATEGORY
Now that you have tossed or donated everything you no longer need, you can now divide all the toys you are keeping into like categories.  This may take some time depending on your situation and how many toys you are keeping, but trust me it will be worth it when you are done! An example of this would be putting blocks in one pile, dinosaurs in another pile, barbies in another pile, and so on.
EVALUATE WHERE YOU WILL STORE EVERYTHING
This step is pretty crucial because everything you are keeping now needs a home!  Do you have the space to provide a home for everything you are keeping?  If the answer is "no" you may still have some purging to do! When you are thinking of storage, some questions you might want to ask your self is… Where does my child tend to play? Can my child easily identify where things go? Do I have a system in place that makes it easy for them to clean up?
These are all very important questions to consider and will make a huge difference in the success of getting and staying organized.
GO SHOPPING
Now that you have a good idea of everything you are keeping, now comes the fun part….time to go shopping! If you are on more of a tight budget that is totally fine. I had many years where I had to use different bins and boxes from around my house to organize my toys, and that is ok as long as they have a home, that is the most important part!
If however you have a little extra change and can splurge on some cute baskets and bins, I would highly recommend you do so. Being able to find ways to not only organize my kids toys but to also make them fit in with my home decor has been such a game changer for me!
I no longer feel overwhelmed and overtaken by toys. What we have chosen to keep is only what we love! The toys now function in the space they are in and are no longer an eye sore.
Here are my top 9 favorite ways to organize my kids toys…..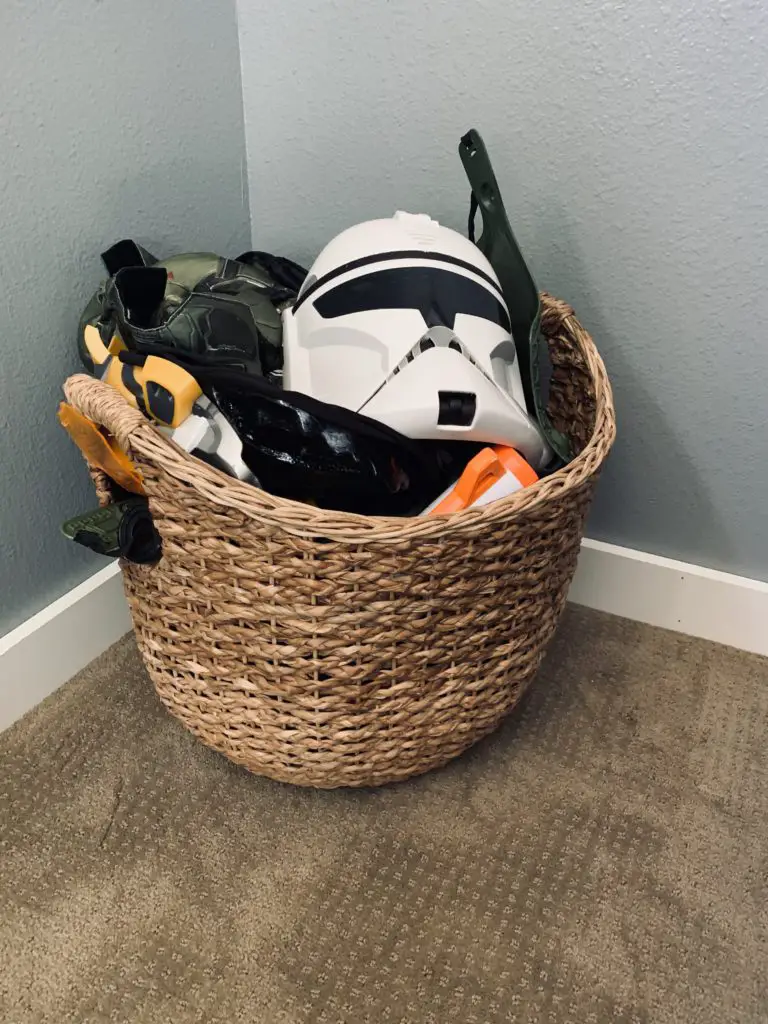 Here is a super cute wicker basket I use for my kids dress up stuff. I love that it is out in plain sight but still decorative. I feel my kids play with things more often when they are out and easy to get to. I limit them to only what fits in this basket.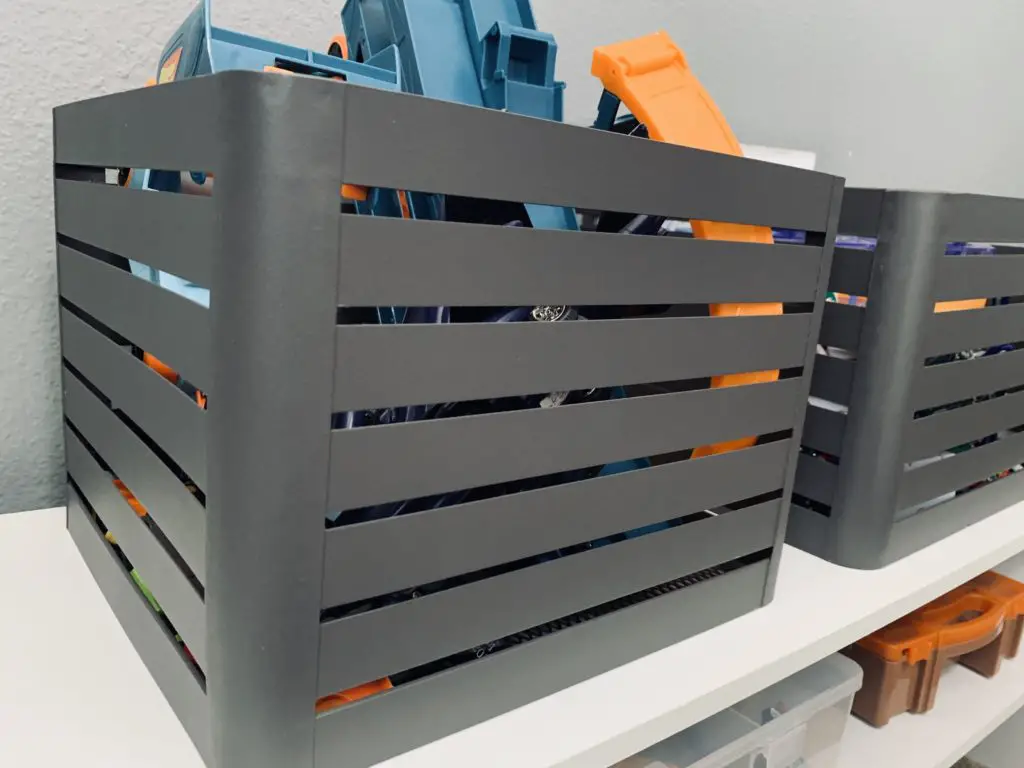 These metal bins work great for almost any kind of toy! In our house they currently contain hot wheel cars and tracks, and a magnetic building set that my kids love.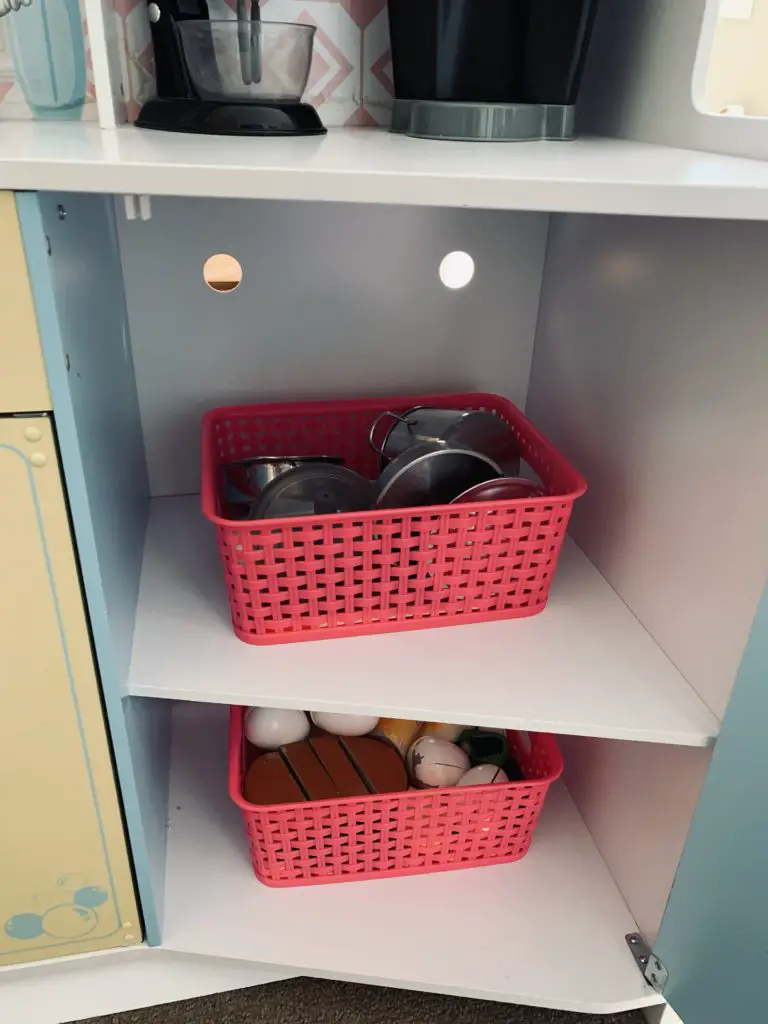 Little plastic bins like this come in handy in SO many ways. This is a pic of my daughters play kitchen. I use one for food and one for dishes. This makes clean up super easy for her. They also work great in your own kitchen, bathroom, or home office. They come in a wide variety of sizes and colors and are very interchangeable.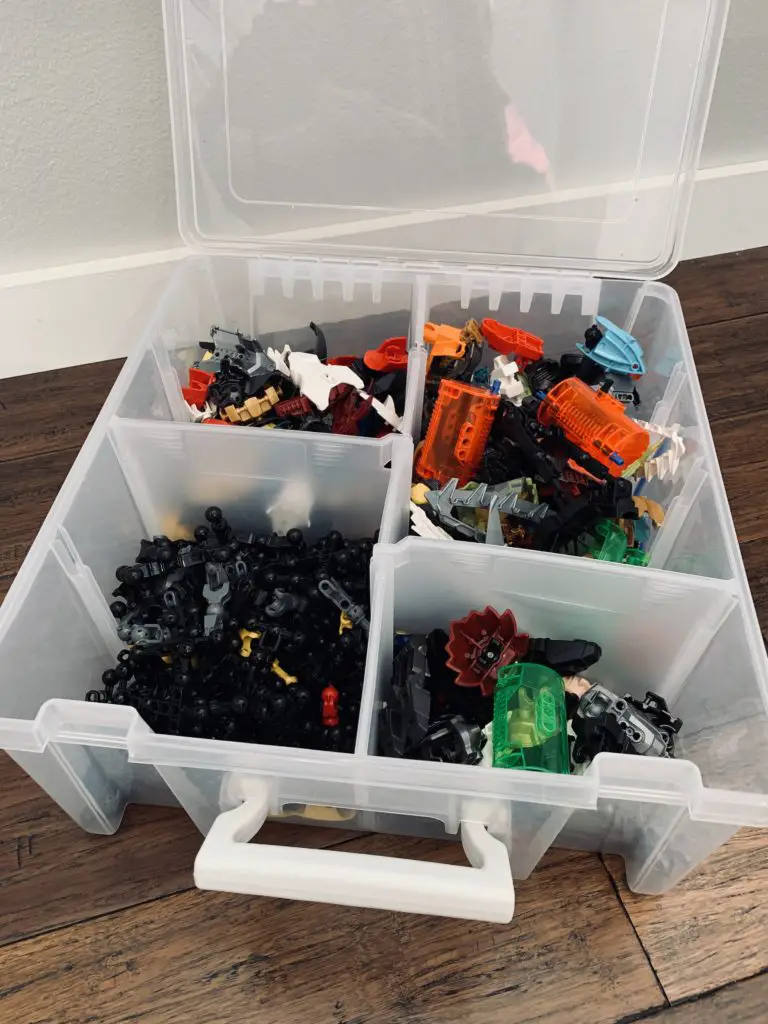 This is an AMAZING bin if you have anything with pieces that needs to be divided. We have a few of these for different toys. It has deep interchangeable dividers, and holds a remarkable amount of stuff! This particular one is for my boys' hero factory collection.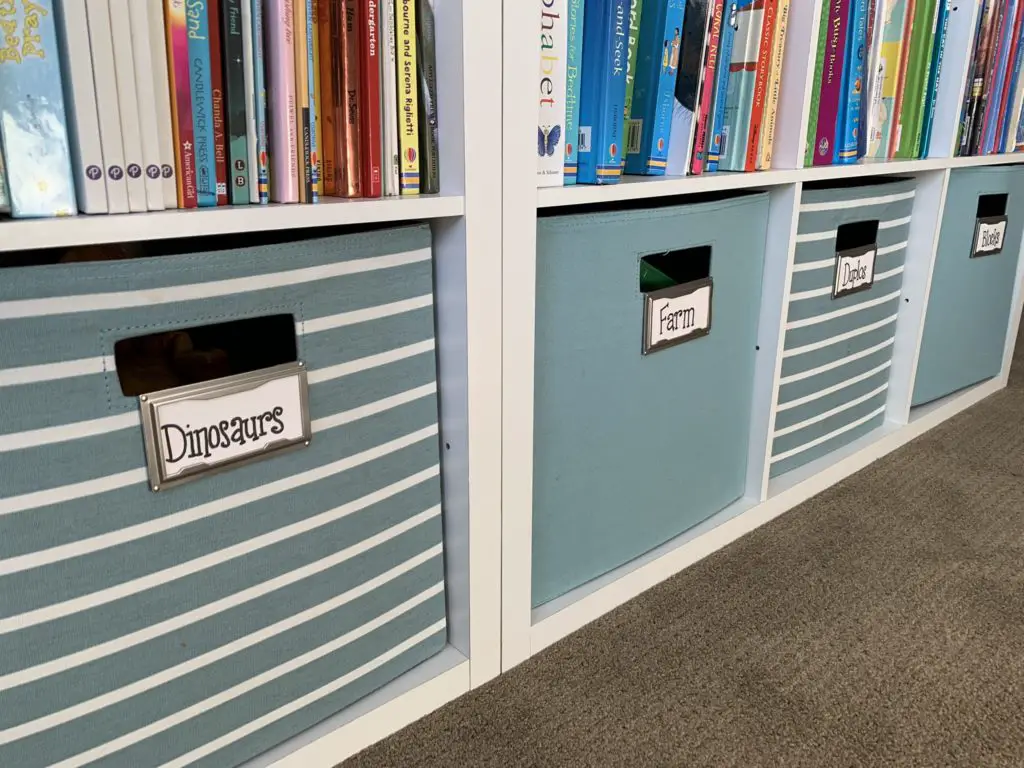 I cannot say enough about these bins! I have used them for years for multiple things. They store just about everything you can imagine and are super easy for kids to take out and put away. Especially if you put a label on them.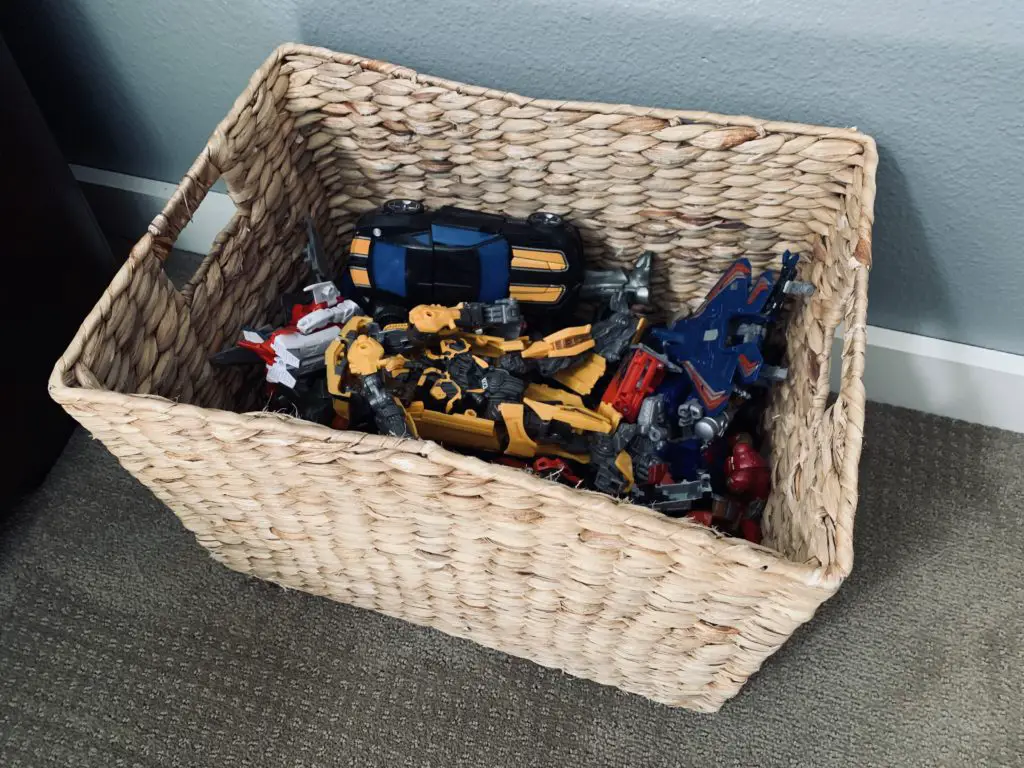 I love wicker baskets. They are so cute, decorative, and hold a decent amount of toys. This one holds a collection of transformers, but would work well for almost any toy. This is a great way to allow toys to be in your living room while still remaining decorative.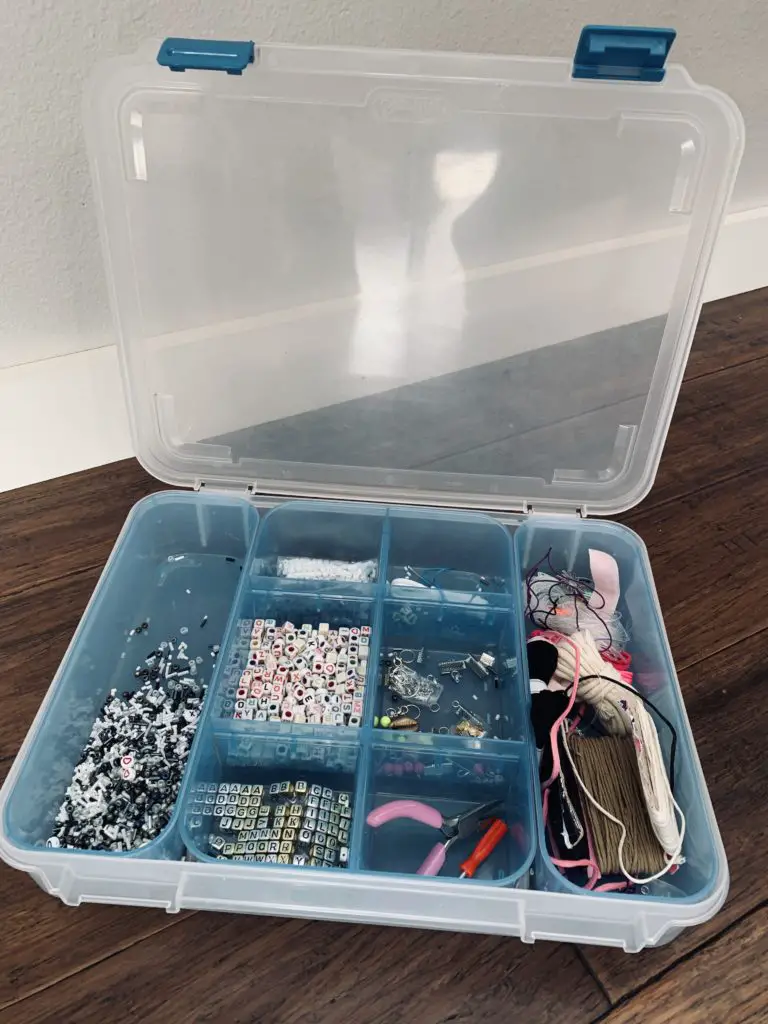 These containers work great for anything with super small pieces. This one in particular we use for my daughters bracelet making supplies. The possibilities are endless. I have also used this same container to organize batteries too!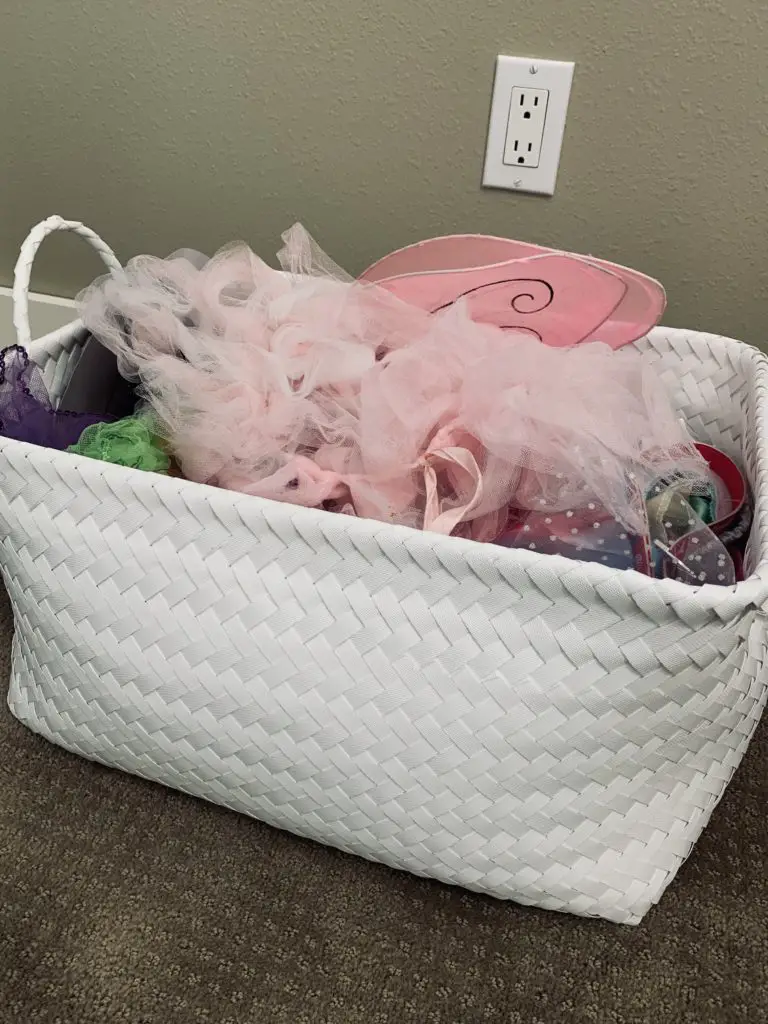 This is a super cute basket I use for all of my daughters dress up stuff and accessories. It holds a decent amount of stuff and I limit her to what fits in this basket.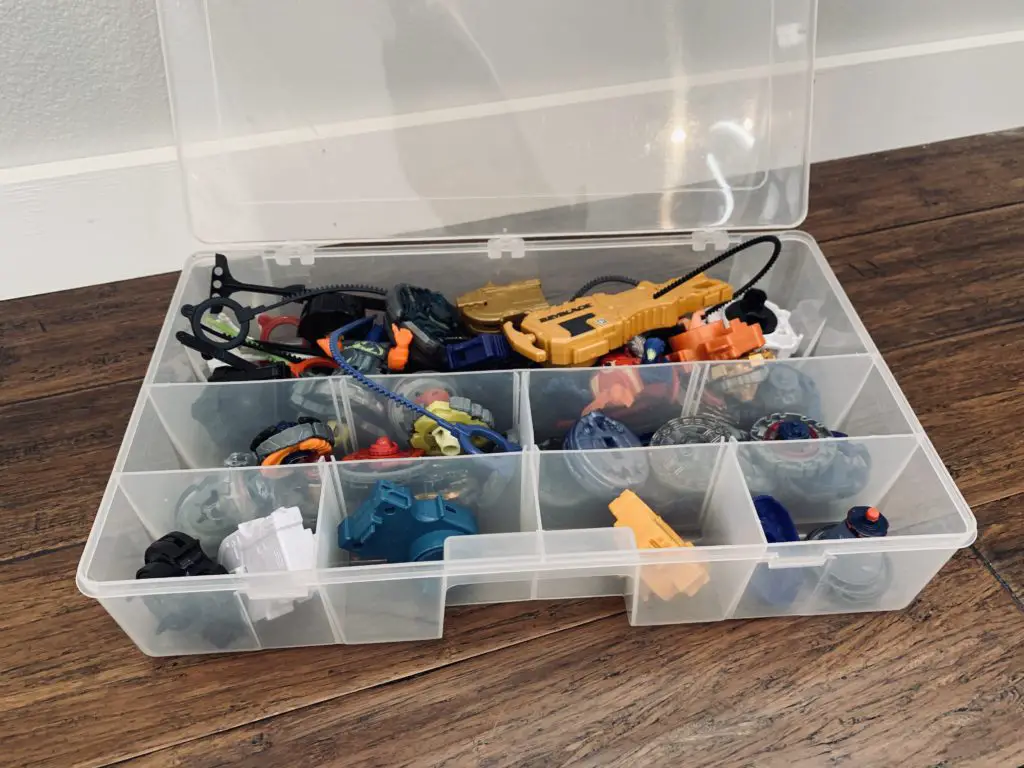 Here is a slightly different container than the one above. This one has deeper slots and holds slightly more. This one we use to hold my boys' beyblades and beyblade parts.
That's pretty much it! I hope this gives you a ton of great ideas on how you can organize toys in your own house!
Happy Organizing Friends!