*This post may have affiliate links, which means I may receive commissions if you choose to purchase through links I provide (at no extra cost to you). Thank you for supporting the work I put into this site!
If you are reading this, chances are you or someone you know is a LEGO fan! Either you love them, you hate them, or if you are like me maybe a little bit of both. As a mom of two boys, I love the creative side of legos. They are one of those durable, long lasting toys that seem to last forever. I am not a fan however of the mess they tend to make. Oh, and have you ever unexpectedly stepped on one? OUCH!
Over the years I have tried multiple ways and systems to keep our legos organized. There is one system however that we stuck with, so I feel pretty confident sharing it with you.
Here is a pic of our current set up…..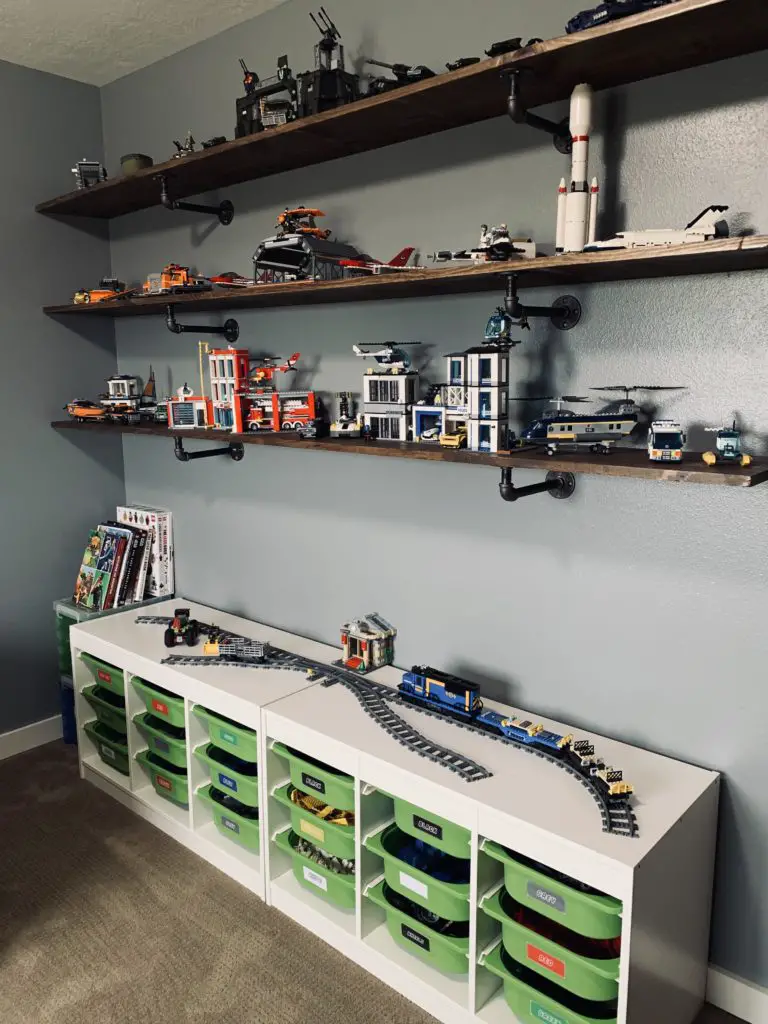 All of our legos are currently in my youngest sons room. Even though all my kids play with them, my youngest son has a special passion for them and so this is where we keep them.
STORAGE
First lets talk about storage. I have tried a variety of methods over the years and one of the most valuable lessons I have learned when organizing anything is that it needs to be simple and straightforward. Especially when it come to kids, and especially when it comes to legos!
These pull out drawers are the best things I have found that fit that criteria. They come from IKEA and we bought them many years ago. I love that there are no lids, they pull in and out very easily, and are incredibly durable!
Here is a close up…..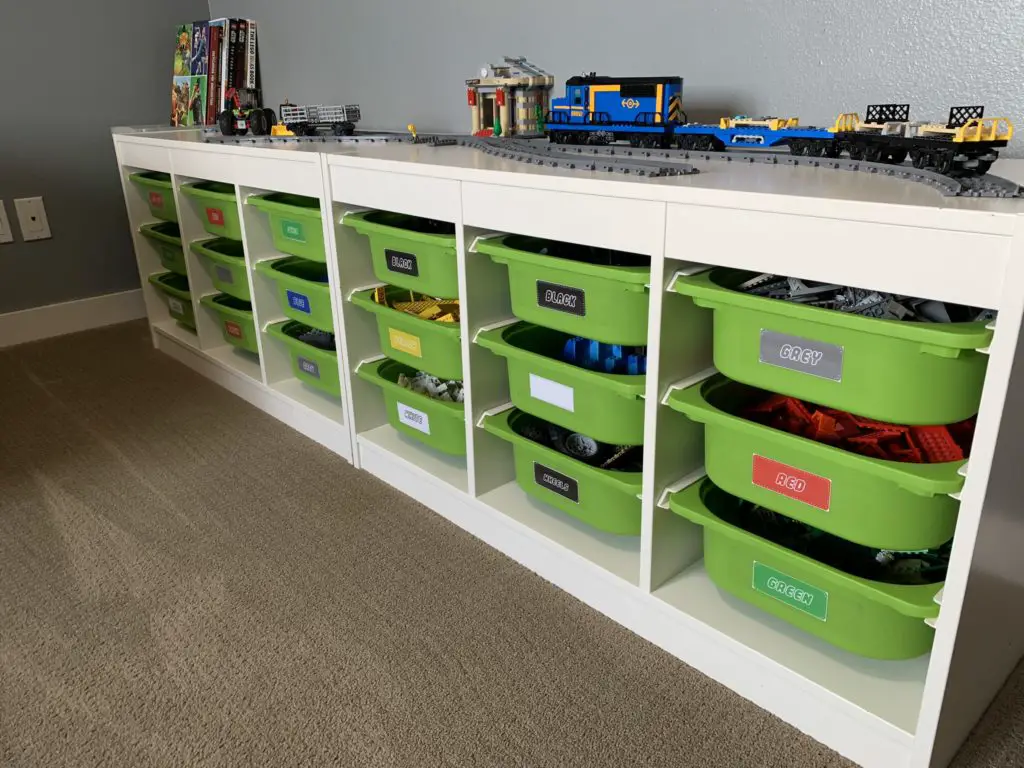 ORGANIZATION
Next up is how to keep them organized. Organization by color is what we settled on here. This makes it much easier to find specific pieces, but also allows for multiple sets to be stored together.
Initially it did take some time to sort them all, but if you involve your kids that will help to motivate them to keep it organized.
There are a TON of free or very inexpensive labels out there. I found mine HERE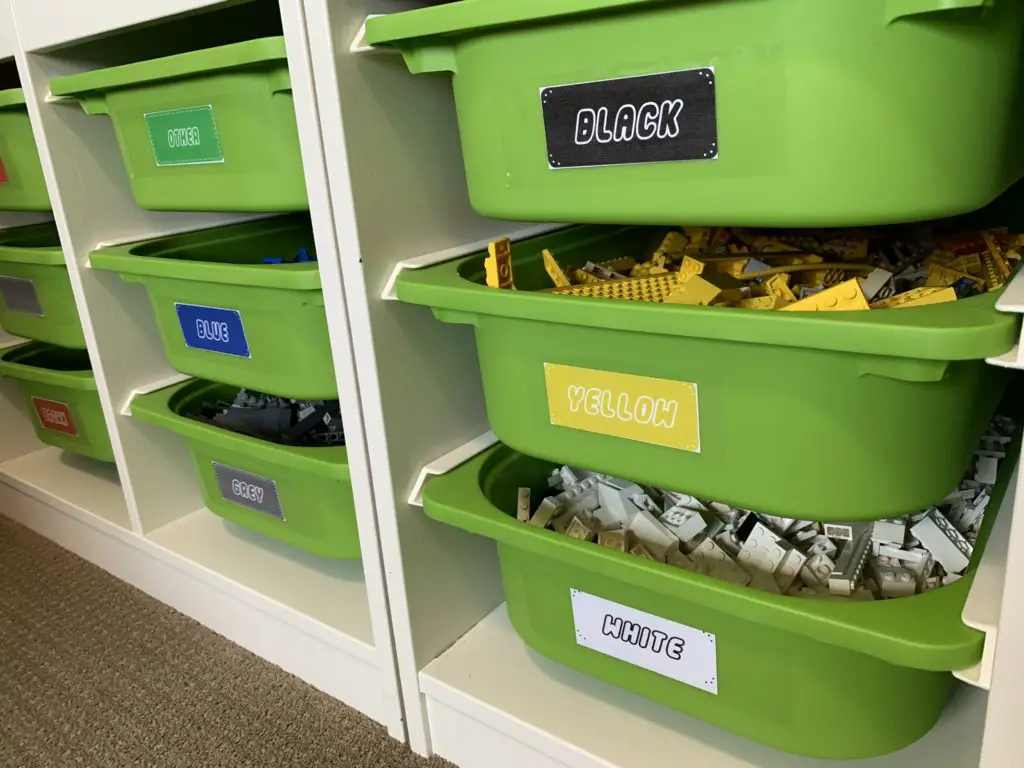 INSTRUCTIONS
Every time we buy a new LEGO set we put all of the instructions and extra pieces into a zip lock bag. We then store them up right in a plastic file organizer. This makes it super easy to find a specific set of instructions or any missing pieces, while still keeping the booklets nice and intact.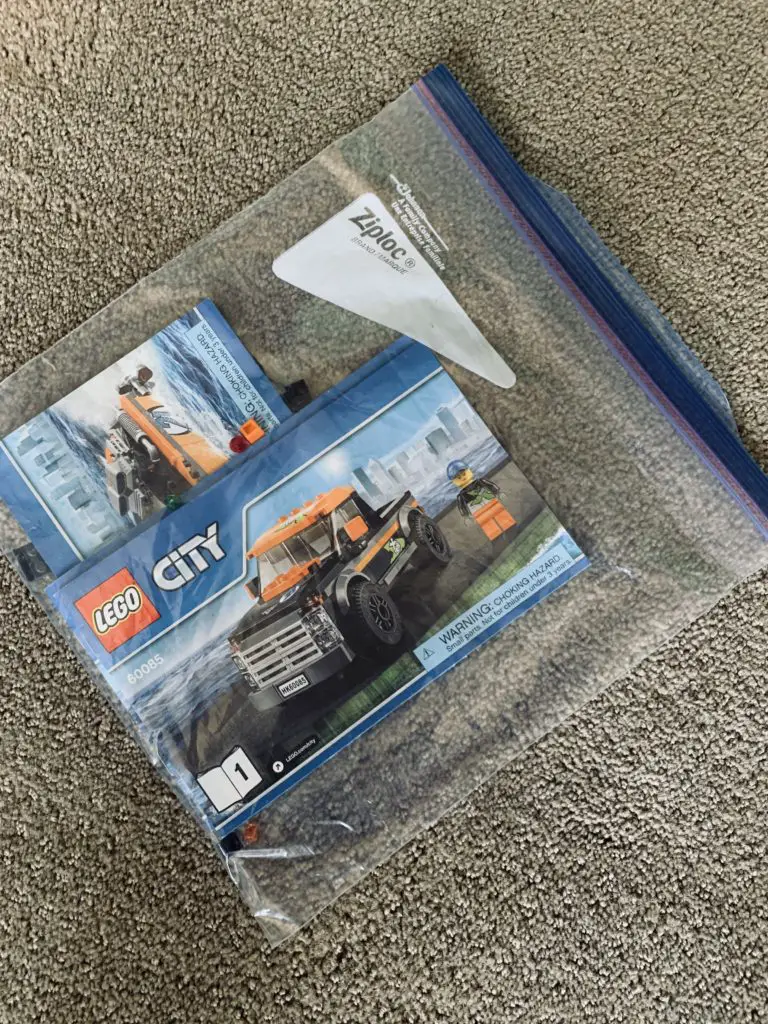 DISPLAY
Last but not least is how to display or keep your lego sets nice and put toether. When my boys were really young this part was almost non exisent. Now days they take a little more pride in what they build and so they want to put it on display.
I would have to say that this is probably my favorite part! Seeing all of their cute creations on display makes me happy!
My husband built theses cute farmhouse shelves with just a few pine boards and some DIY brackets. You can find a link to how we did that HERE.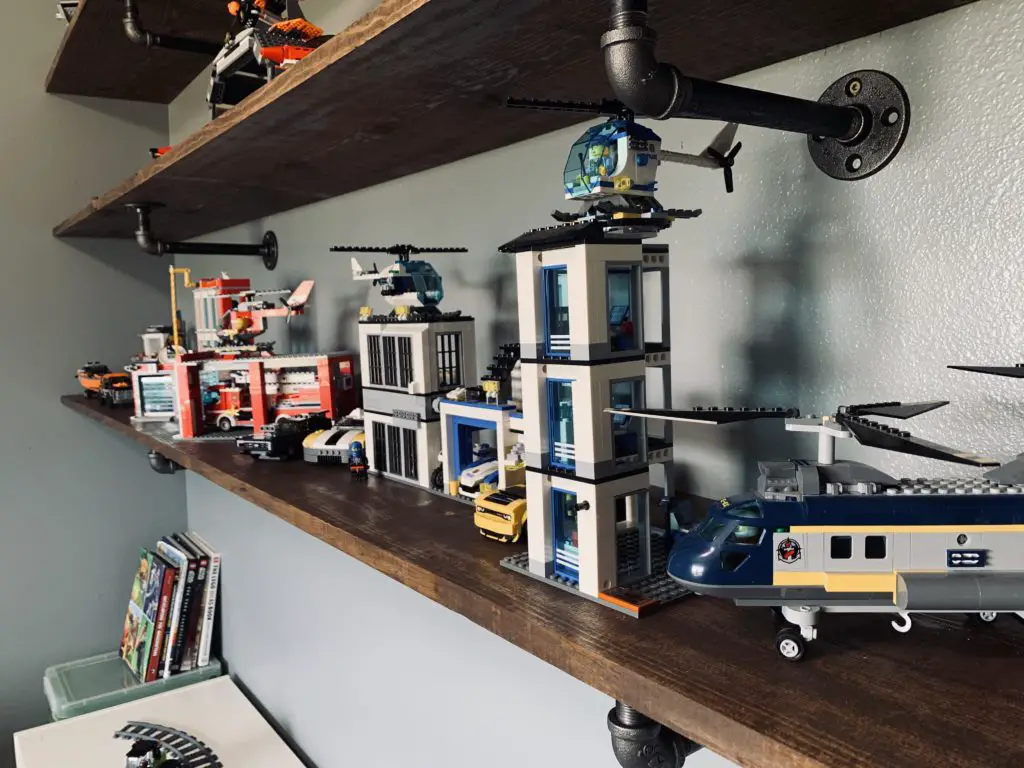 That pretty much covers it!
This is my son's favorite part of his entire room! And when the LEGOS are not strewn over every part of my house and they are kept relatively neat and organized, I am a fan as well!
Oh and before I forget….
If you are looking for some super fun lego building activities. Check out this 30 Day Lego Building Challenge. It is a free printable calendar that will challenge your child for 30 straight days!
I hope this post has inspired you in some way or another. If so will you please like, share, and do all the things to keep it going?
Thanks for stopping!