*This post may have affiliate links, which means I may receive commissions if you choose to purchase through links I provide (at no extra cost to you). Thank you for supporting the work I put into this site!
We moved into our house over 2 years ago.  There is so much that I love about our house but there are also a few things that I don't love.  One of those things is our woodwork.  All of the wood work in our house is an oak color, it is not bad per say, it is just not my style.  I like white,  I have always liked white.  I like white because it naturally brightens up a room and looks clean. 
Who doesn't like bright and clean?
Another thing you may or may not know about me is that I am a HUGE fan of the show Fixer Upper starring Chip and Joanna Gaines!  Not only are they fun to watch but I am totally in love with her farmhouse style.  She is especially known for bringing shiplap into style and it is something I have dreamed of incorporating in my house for quite some time!  
If money was not a thing, I would simply call a contractor, iron out some plans, write a check and be done. But that is not the case here, and if I wanted a new look I knew I had to roll up my sleeves, put in the work and stick to a budget.  So with the help of my husband, some power tools, and a few buckets of paint I will show you how I completely transformed three rooms in my house for less than $500.00!
Today I will show you just the before and after pictures.  Coming soon I plan to detail each room and the steps we took to complete each room.
The first room we did was our dining room. In here all we did was shiplap the wall behind the table, and add a rug.  I love how it turned out though, and I feel it added the character I was looking for.
Here is the before….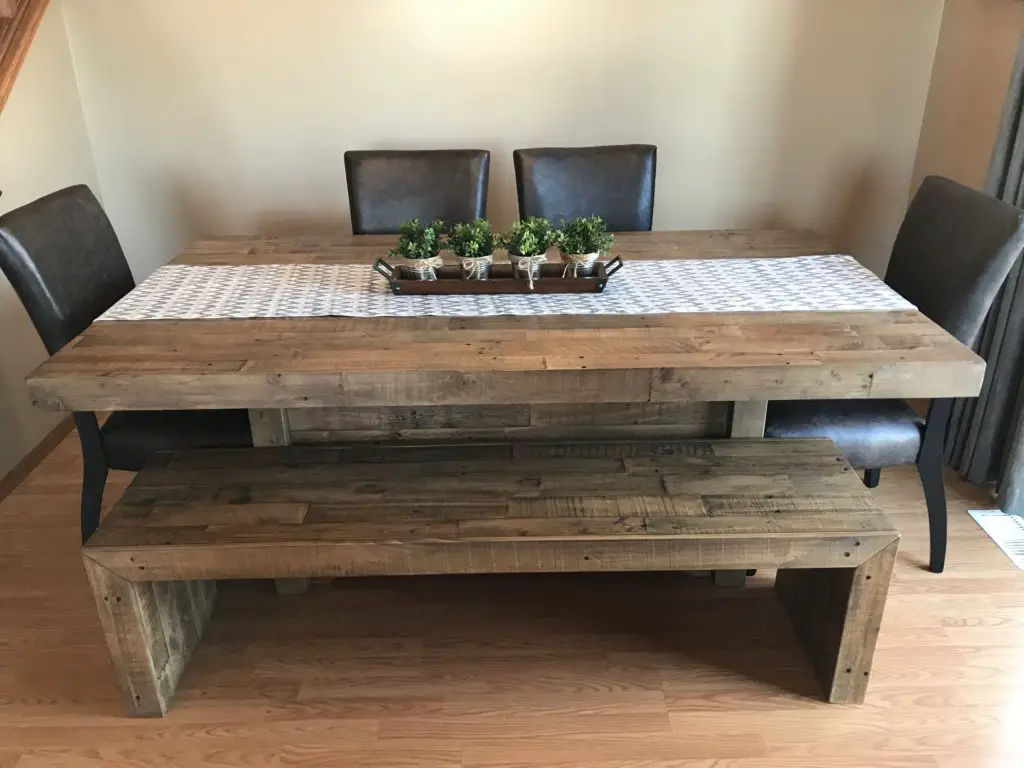 And here is the after….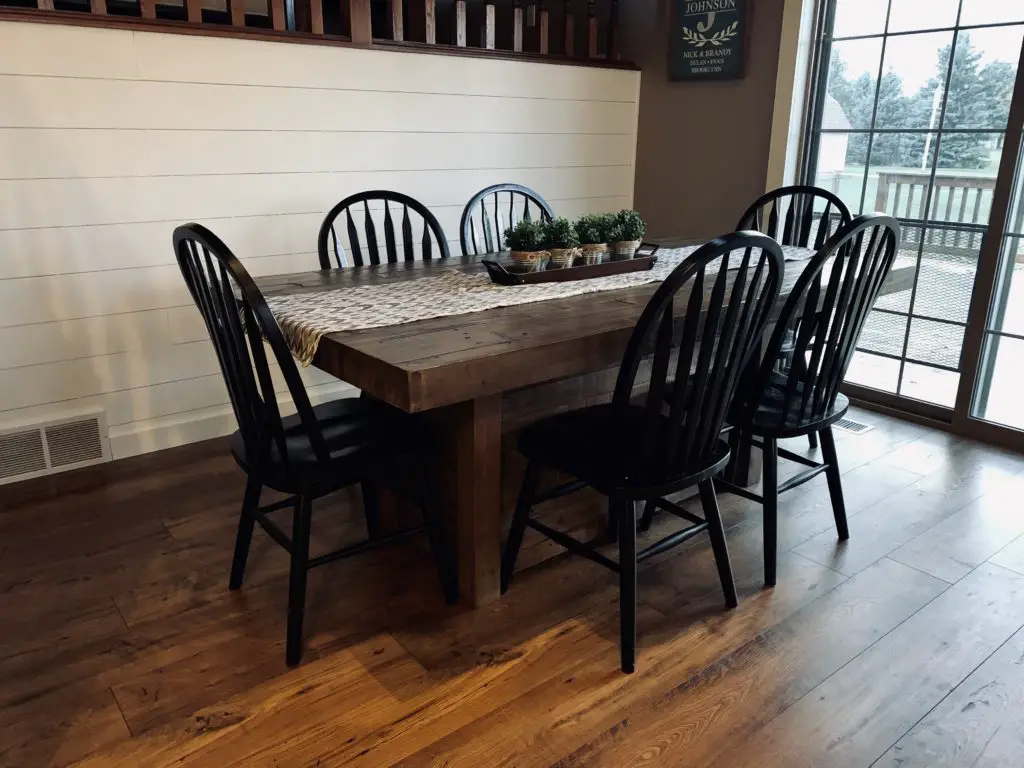 The next room we did was our living room. In this room we also just shiplapped one wall, added new trim around the window, and refinished the inside of the window from oak to white.  Once again I LOVE how it turned out, it not only brightened the room, but also added a ton of charm and character. 
Here is the before…..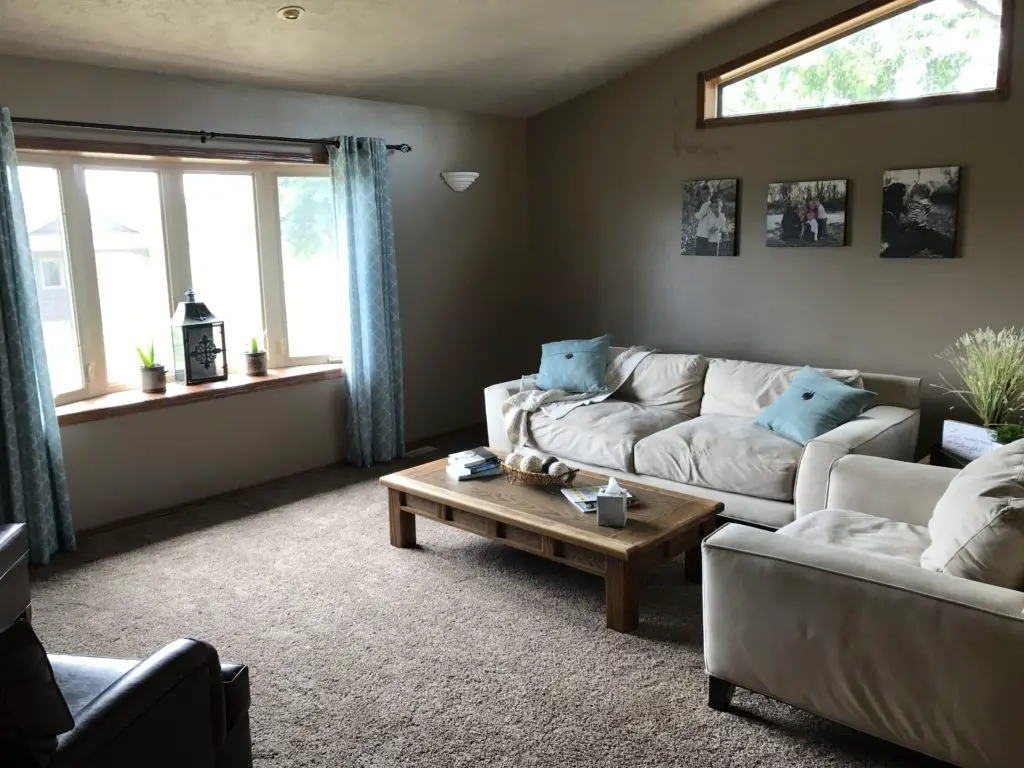 Here is the after…..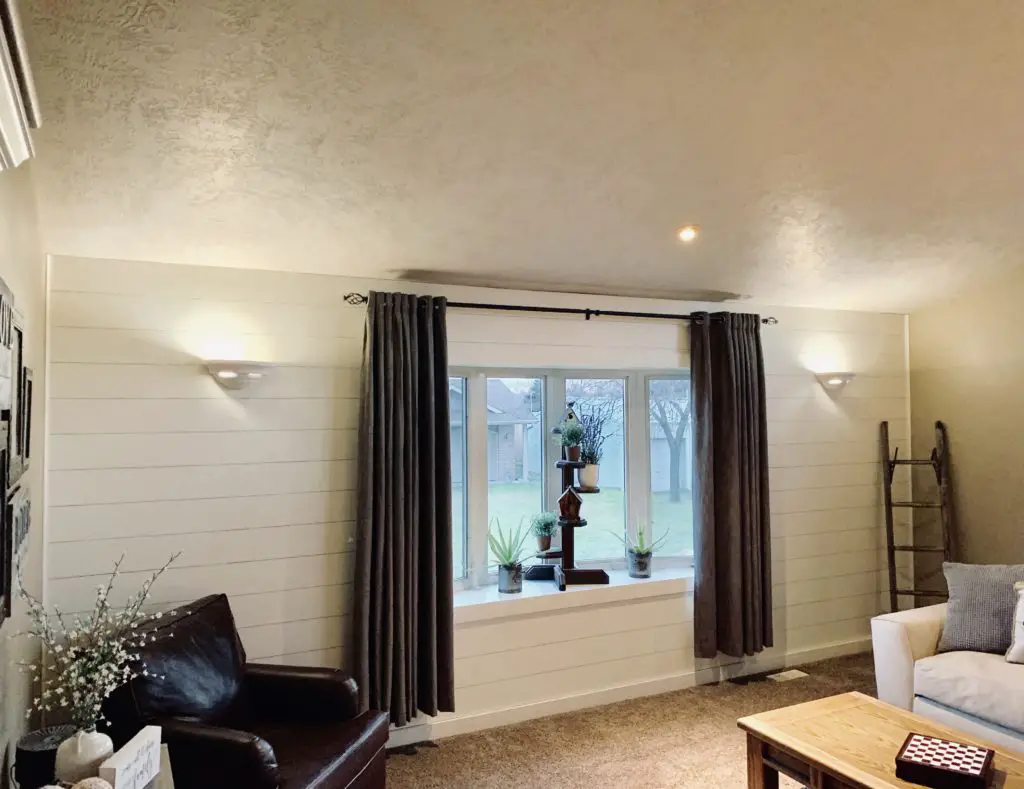 Last but not least, and by the far the biggest and most labor intensive was our basement.  We started by removing a big wonky TV cabinet, shiplapped the wall behind it and around the bookcase, painted the fireplace and bookcase, and added a bench.  I LOVE it SO much!  I still go down there and feel like I am in a different house!  It was worth all the hard work and I would totally do it all over again. 
Here is some the before pic…..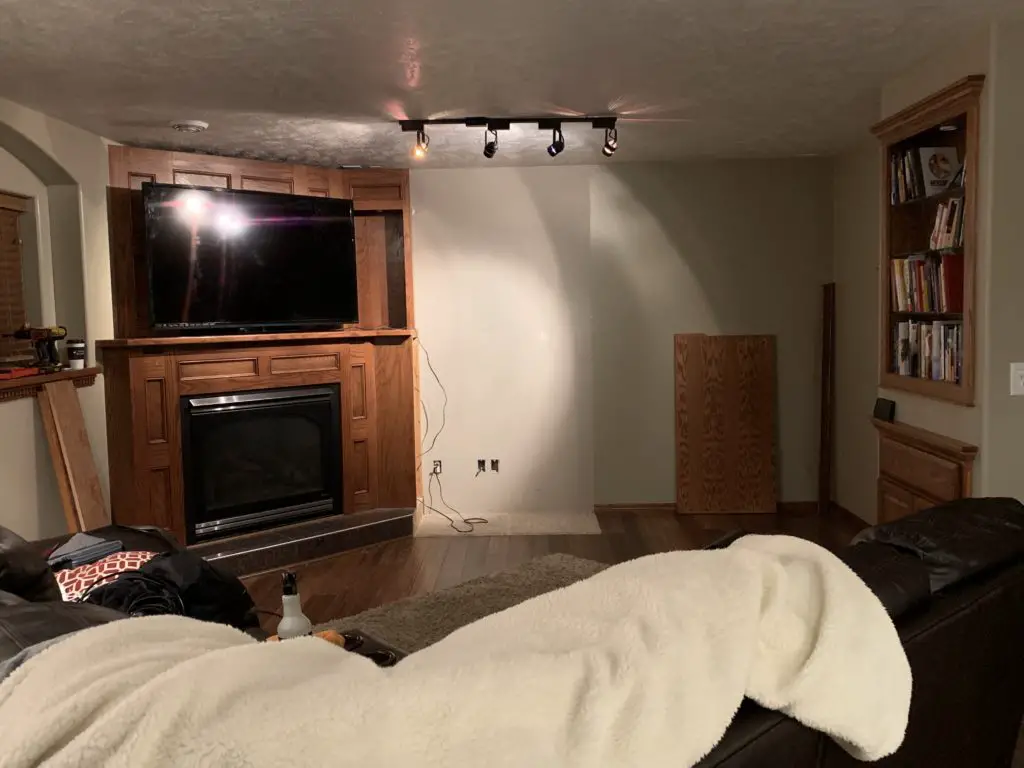 Here is a pic of the big TV stand we removed….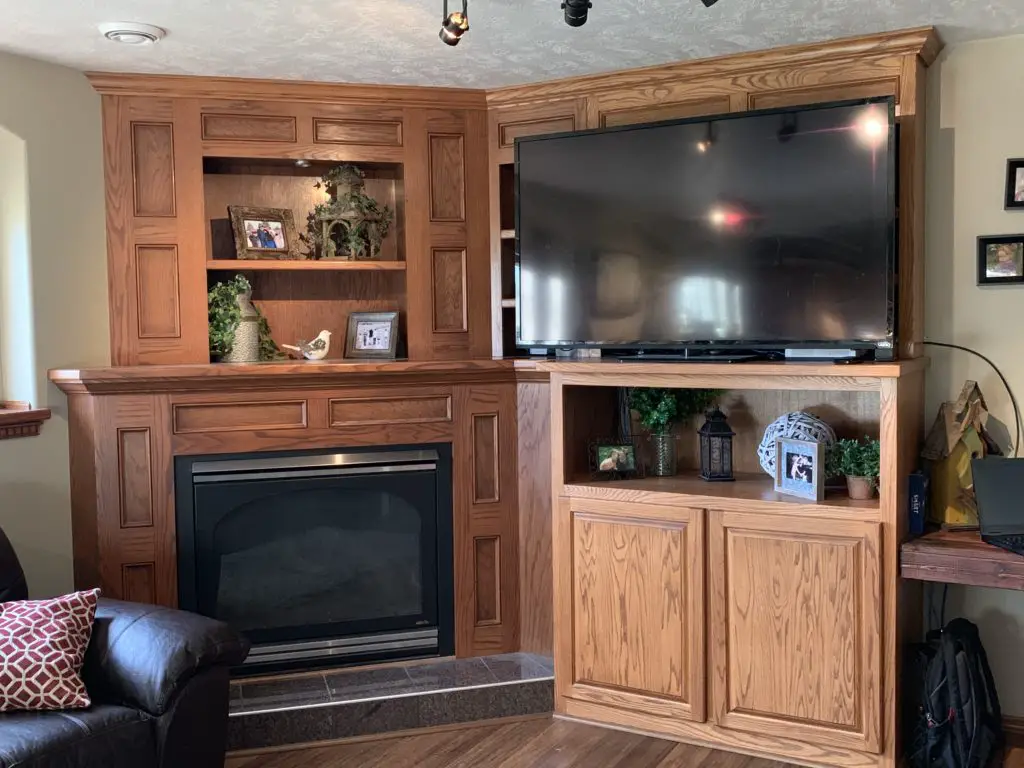 Here is the after…..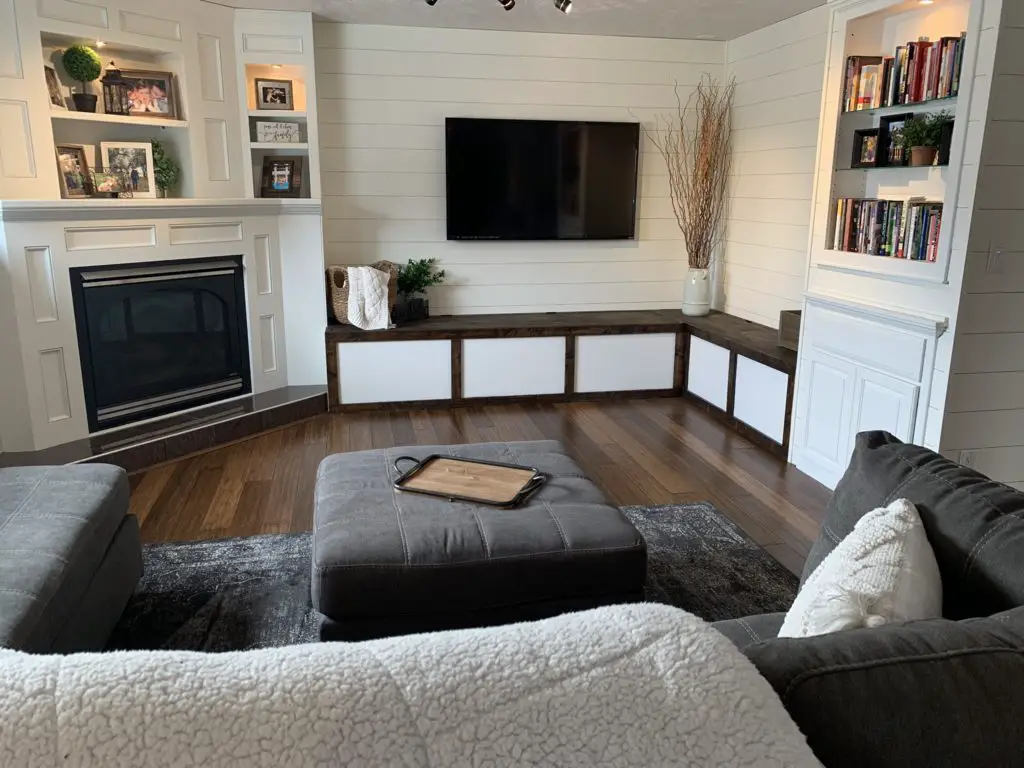 Once we finished here our last and final step to make the room complete was to repaint the built in desk on the other side of the room.  This is where we do the majority of our homeschooling and is one of my favorite spaces in our house.  Painting the desk white really helped to tie in the table with desk and made the room feel so much bigger and brighter.  I am always amazed at what a little paint can do! I should also add that we painted our walls in Agreeable Gray by Sherwin Williams. 
Here is the before…..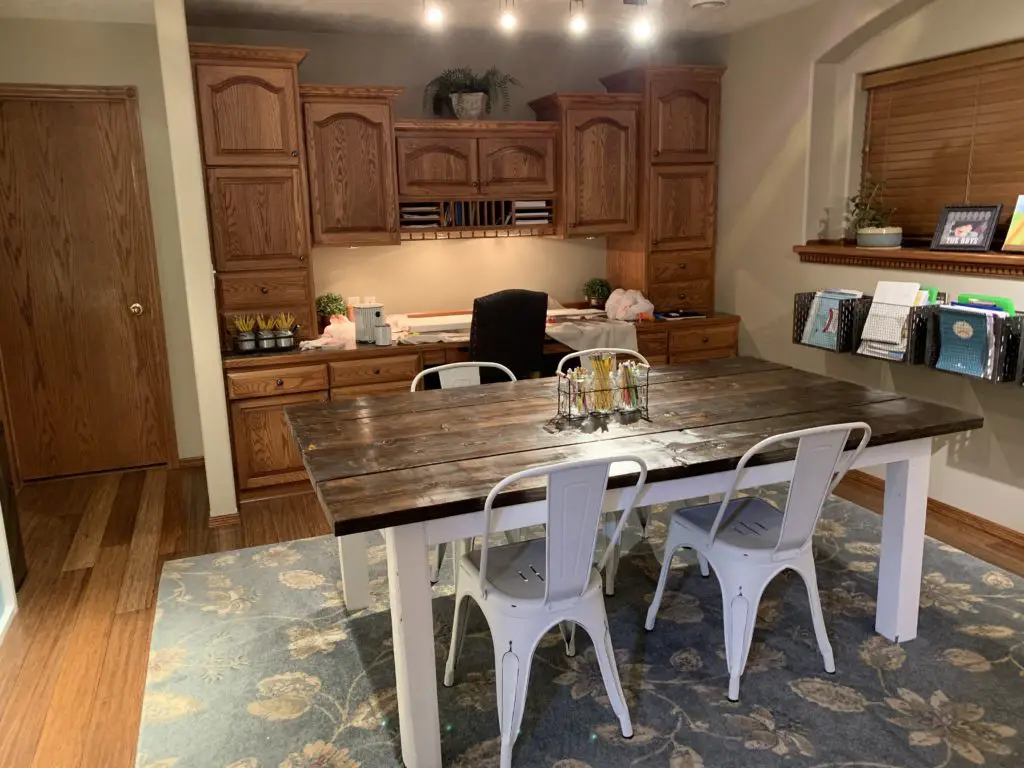 And here is the after….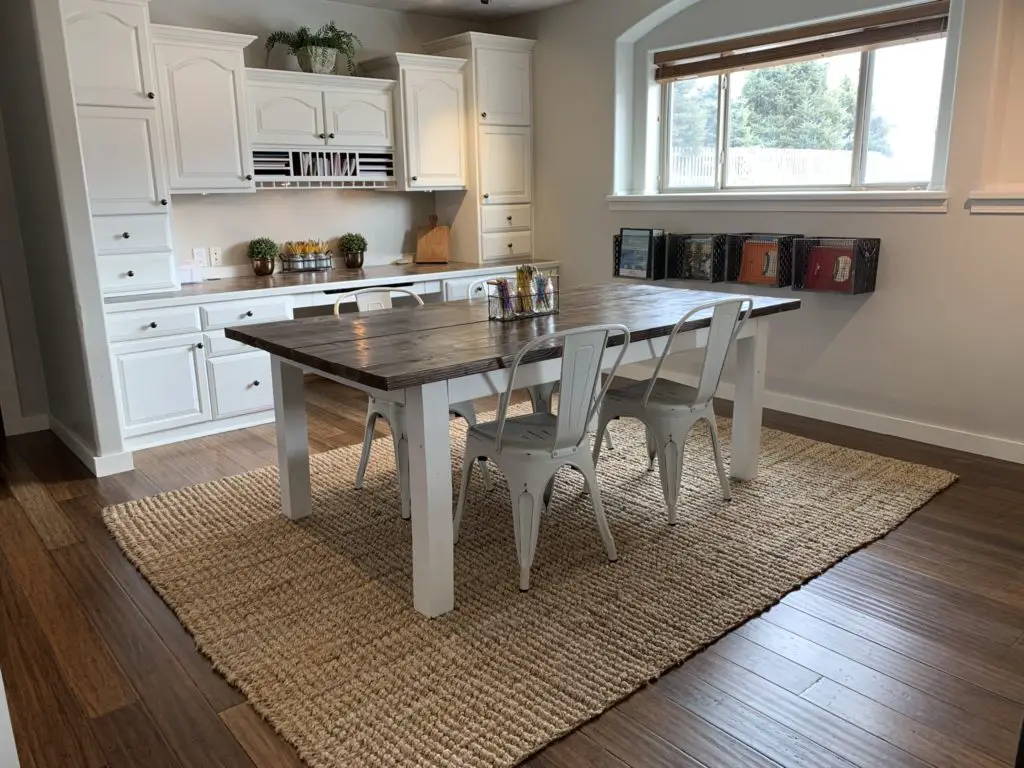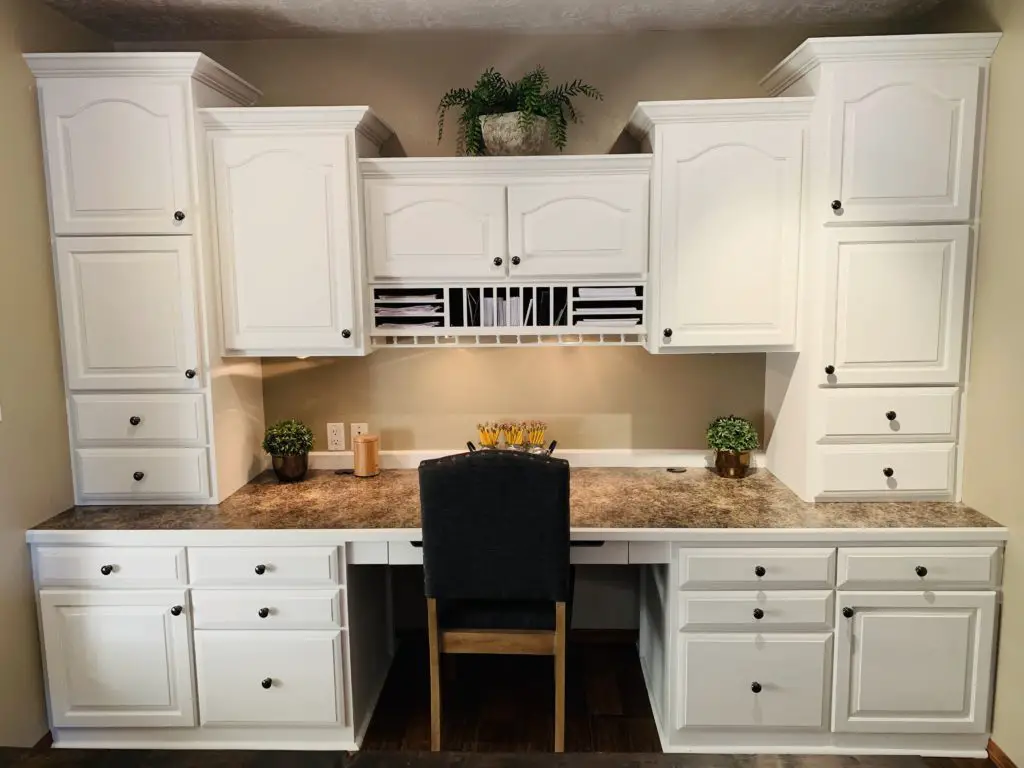 That's it!  Was it a lot of hard work?  Yes for sure!  Would I do it all over again? Absolutely!  I love how it turned out and I am very happy with the results! 
Next I plan to blog about each room, what we did, and the tools we used to get the results we got!  So stay tuned! 
Also please leave a  comment telling me which room transformation you liked best? I would love to hear your thoughts!
Be sure to check out my latest posts on how we completed each phase…
How To Chalk Paint Your Furniture
DIY Shiplap Wall
Thanks for stopping by!